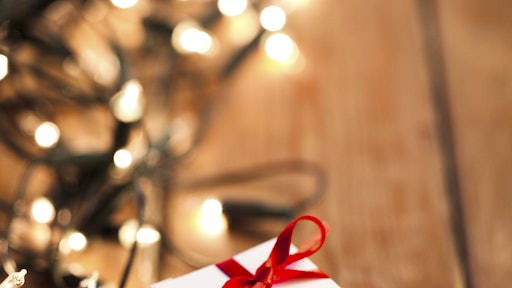 Menlo Park, CA—Sept. 30, 2015—Loop Commerce, an e-gifting service and checkout used by omnichannel retailers, announced the results of a gift shopping survey that revealed the top reasons consumers hesitate to purchase gifts online. The survey was conducted online in August 2015 and consisted of 1,020 consumers. Loop also announced aggregate data from users purchasing gifts through Loop's network of retail customers.
One in four (25 percent) respondents cited worrying about buying the wrong size, while another one in four (24 percent) respondents cited worrying about the hassle of returns as the most common reasons they hesitate to buy gifts online. Nearly one in five (18 percent) respondents cited concern about getting their gift to the recipient on time.
Additional concerns about purchasing gifts online from the survey include:
Respondents worry about getting the wrong color.
Respondents worry about the price tag showing.
Respondents worry about not having the recipient's mailing address.
The survey also uncovered gift buying habits by age group and found that, while over 84 percent of respondents over age 45 purchase gifts for the December holidays, only 67 percent of Millennial-age respondents do so. Additionally, birthdays (84 percent) were ranked as the leading occasion for which respondents purchase gifts, followed by December holidays (77 percent) and other major holidays, such as Valentine's Day, Mother's Day and Father's Day. Sixty percent of Millennials purchased just-because gifts at all times during the year. These findings reinforce that gift-giving is a year-round activity.
"There is no question retailers are leaving money on the table by not making it easier for consumers to purchase gifts online. The path to conversion of shoppers buying for others is very different than the path of shoppers buying for themselves. Loop e-gifting eliminates these friction points, including the consumer concern over buying the wrong size or color, as well as eliminates the hassle of returns," said Roy Erez, co-founder and CEO of Loop.
e-Gifting removes any worry around choosing the wrong size or color. It also reduces anxiety associated with buying hard-to-gift items. Loop customer data reveals:
42 percent of e-gifts are virtually exchanged before they ship, removing the hassle for the gift recipient and significantly reducing the return/exchange costs for the merchant. Not only is it a better customer experience, but retailers are also introducing new shoppers (the gift recipients, as well as converting hesitant buyers) to their store.
Over 60 percent of e-gifts are considered hard-to-gift items, such as apparel, shoes and jewelry, that may not otherwise be purchased for fear of getting it wrong.