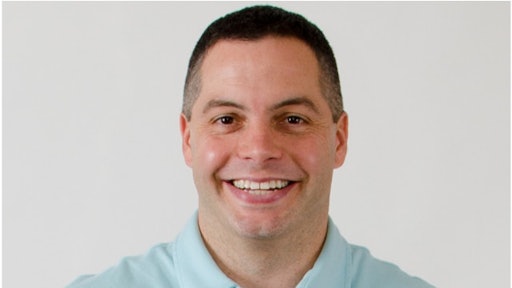 The growing consumer interest in paid subscription programs goes hand in hand with the growth of online shopping and that isn't a coincidence. As people become more and more comfortable with making transactions in virtual space, they become increasingly open to a much wider range of online opportunities and activities. At the same time, retailers, content providers, entrepreneurs and others continue to explore new offerings and emerging technologies, while enhancing their ability to reach and engage their audiences.
The rising popularity of subscription products isn't going unnoticed by the financial industry. From 2010 to 2014, financiers pumped nearly $1 billion into subscription e-commerce and that flow of funds shows no signs of abating. Last year, subscription-based businesses took in almost double the amount of venture capital they received in 2013. Last month, Honest Company, a recent startup that primarily delivers diapers and other household products to its customers for a monthly fee, raised $100 million from investors.
Those investment figures don't include the substantial time and money that Amazon, Wal-Mart and other retailers committed to developing and supporting their owned and operated programs. Regardless of your size or what you sell, the larger lesson is clear: A paid subscription program is proving to be a valuable, highly effective method for acquiring and maintaining a loyal audience.
However, noticing a trend and finding ways to put it to your advantage are two vastly different things. Big-box retailers and well-connected startups also tend to have easier access to funding and other resources than smaller stores do. Nevertheless, there are a few tips that can help you chart a path to paid subscription success.
Focus on Your Larger Goals
Your store's primary goal surely isn't to turn your company into a paid subscription program. Rather, it's to sell X number of products, acquire Y number of customers and/or generate Z amount of revenue within a specific timeframe. Your loyalty program should, therefore, be constructed to help you achieve the measurable goals you selected, in much the same way that crafting a top-notch user experience can aid in those efforts.
If one of your long-term aims is, say, to expand beyond your local area, and become a statewide or regional brand, your program may reward members for customer referrals, with different tiers based on the zip codes (and actions) of the referred prospects. If one of your year-end goals is to move a certain number or type of widgets off the shelves to make way for next year's models, you could design a benefit that accomplishes that mission—and/or fashion a premium offer that entices new members to purchase the widgets while driving additional joins (and sales).
Amazon Prime is an excellent example of a subscription program that serves larger corporate interests. Prime attracts a burgeoning audience of loyal, eager, engaged consumers:
They check out competitors' sites during their Amazon.com shopping sessions less than 1 percent of the time.
They make purchases during 74 percent of those shopping sessions.
They spend more than twice as much at

Amazon,

on average, as non-members do.
Maintaining Prime's array of services is no doubt expensive; Amazon acknowledges that the $99 subscription fee doesn't recoup the typical member's yearly shipping fees, let alone cover the other benefits. The company is happy to pay those customer acquisition costs, though, and not just because Prime members are such loyal, active spenders. Amazon is focusing right now on what some observers describe as a land grab—i.e., acquiring as much revenue and as many customers as it can during the early stages of e-commerce—in support of its overarching Everything Store goal. As it continually adjusts its tactics in response to the shifting online retail landscape, Amazon will have a huge base of engaged shoppers who eagerly listen to its new messages.
While you don't have Amazon's deep pockets, you obviously have comprehensive knowledge of your store's long-term plans, as well as its current strengths and weaknesses. Ideally, you also have more inside information about area shoppers and the local economy than national or regional competitors do. Use every last detail to complement your core business with a paid subscription program that's designed specifically to achieve your defined metrics for success.
Focus on Customers' Needs and Interests
e-Commerce substantially increased your potential audience—and your potential number of rivals. It also expanded consumers' options and changed their perceptions. By adding delivery, return and even convenience costs to transactions, it altered their calculations and decisions, sometimes from purchase to purchase. To succeed, you have to make those decisions easy and rewarding, and a subscription program can help you do just that, as Wal-Mart is learning.
For decades, Wal-Mart developed and honed a reputation for offering the widest selection at the lowest prices, and that image helped turn it into the largest retailer in the world. For too long, though, Wal-Mart paid little attention to e-commerce and, therefore, saw its status threatened. In fact, Amazon passed Wal-Mart in market value this summer.
Thus, Wal-Mart began investing significantly in online retail. It recently began testing ShippingPass, a no-frills, paid subscription program with an annual fee of $50, in keeping with its budget-conscious audience's desires. The program is still in its testing phase, but it's clearly designed to help Wal-Mart better compete with Amazon for the long-term loyalty of a large group of shoppers, primarily by offering members free, three-day delivery of over a million items at Walmart.com. That benefit clearly addresses the biggest concern that online shoppers have:
Shipping costs remain the biggest reason why shoppers abandon carts online.
88 percent of consumers are more likely to shop online if they know they get free shipping.
74 percent choose free shipping as the leading factor in how their shopping experiences could be improved, far ahead of lower prices (50 percent) and same-day delivery (9 percent).
70 percent added items to their cart just to qualify for free shipping.
Like Amazon, Wal-Mart has more financial resources than you do. Just like them, though, you can satisfy your audience via a paid subscription program, particularly one that includes a free shipping offer. Use your detailed knowledge of your best customers to shape the program's benefits and ensure that you're giving them just what they want.
Focus on Customer Data
As Amazon's recent performance vis-à-vis Wal-Mart suggests, e-commerce can offer you a clear advantage over your competitors. By testing your online efforts, collecting ever-growing quantities of information about shoppers' behaviors and decisions, and learning from and responding to hard data, you can build a paid subscription program that caters to your customers, motivates them to make more (and bigger) purchases, and attracts more prospects to your site and program.
Sephora's recent approach provides valuable insight. For several years, the online beauty retailer offered a Very Important Beauty Insiders (VIB) program through which customers could enjoy a series of tiered rewards, based on their purchases. To encourage more spending, the company created Sephora Flash, which offers subscribers free, unlimited two-day shipping for an annual fee of $10; the program is free to VIB Rouge members (customers who spend at least $1,000 every year). Flash tested the program before rolling it out and found that members spent twice as much at Sephora as comparable non-members did.
Your customers may respond to different triggers and incentives than Sephora customers do. The key is to constantly pore over their behavioral data and identify the most effective motivations for the actions you want to encourage. Use this information to refresh your paid loyalty program to ensure that you keep satisfying your members.
These programs are on the rise because they are proving to work. By focusing on your larger goals, your audience's needs and interests, and their measurable actions, your program can keep your best customers engaged, drive greater loyalty, and increase their order rates and sizes. You may never compete with Amazon or other mass-market retailers, but if you want to establish a lasting presence in your category and/or region, a paid subscription program is a vital tool in your arsenal.