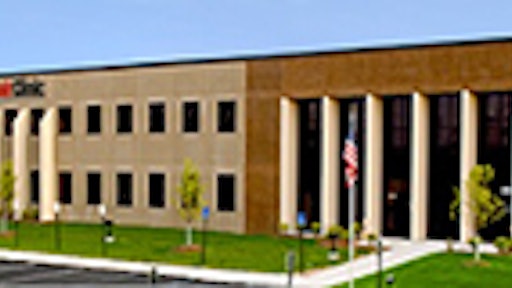 Wixom, Mich.—Oct. 18, 2013—Repair Clinic of Canton, Mich. awarded Integrated Systems Design (ISD) a contract to improve the order picking and packaging areas in its warehouse. This was done to both meet projected sales growth, and eliminate the need to expand or move within the next five years.
Repair Clinic is an online store for replacement parts and free do-it-yourself (DIY) repair help for major household appliances, outdoor power equipment, heating and cooling equipment, water heaters and vacuum cleaners. Repair Clinic has one million parts for 160 brands in stock.
The driving factors for this phase of warehouse modernization are to eliminate the need to move or expand the building, and to improve productivity and throughput to meet increasing sales with the current level of or less resources.
This award involves includes the profiling and modeling of Repair Clinics' inventory, expanding order picking by moving slow movers into vertical lift modules (VLMs), increasing the number of efficiently designed packaging stations and moving them to a mezzanine.
The new system will save more than 40 percent of the floor space, and will be up and running by the first quarter of 2014.
A few years ago, Integrated Systems Design was awarded the first phase of this project, which focused on improving the packaging area throughput and labor. The implemented system not only improved throughput, but it also reduced labor from 15 people to five.
"The ability to design an integrated system that meets ISD's requirements of not building an 80,000-square-foot expansion or move during the next five years will be our largest contribution," said Tony Morgott, vice president of sales at ISD.
Companies in this article