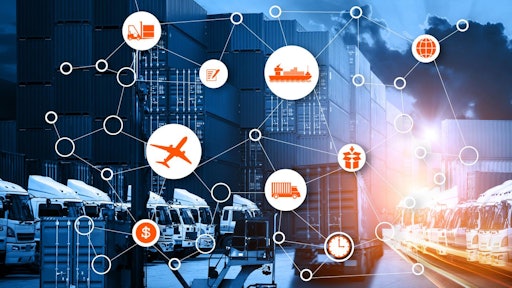 SCN Summit: State of the Supply Chain kicks off this week, bringing together industry experts and thought leaders to talk trends and technologies in the supply chain space and how they relate to the State of the Supply Chain.
On Tuesday, June 6, Tom Madrecki, VP of supply chain and logistics for Consumer Brands Association, will talk about the SHIP IT Act, the FLOW initiative, inflation and what's ahead. This session, sponsored by Oracle NetSuite, will also discuss funding, federal policies, various rules and regulations and more.
The first session on Thursday, June 9, sponsored by Lineage Logistics, will see Deborah Weinswig, CEO and founder of Coresight Research, talk about the state of e-commerce in both retail and grocery, and how automation, fulfillment and more play a role in the future of brick-and-mortar stores vs. online.
Thursday will also host Mario Sagastume, VP of customer success at Labelmaster, and Brandon Yost, VP of customer success and software, also from Labelmaster, to detail how to safely – and compliantly – ship dangerous goods.
Register now for one, two or all four sessions to learn more about the ins and outs of all things supply chain and logistics.
Companies in this article