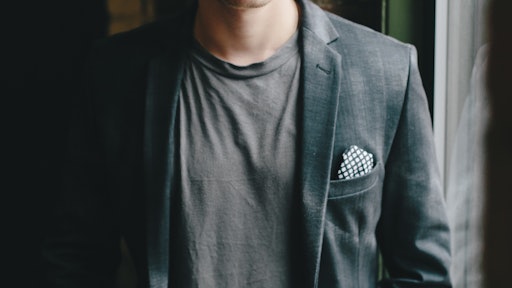 Shopify Releasing an App Store
Shopify's recent successful initial public offering (IPO) with a current market cap of $315 million shows that it is a force with which to be reckoned. Shopify started out as a pure e-commerce play, yet as many of its customers are small to medium businesses (SMBs), many of which have pop-up shops, having some form of an offline play made perfect sense. Thus, in August of 2013, Shopify released Shopify Point of Sale (POS), which was a simple form of an offline-to-online (O2O) experience, allowing merchants to manage their business both in store and online through one platform.
Native or Third Party
Coming from the space, I can tell you that there is no shortage of features that are needed by SMBs and larger organizations to manage their operations. Albeit Shopify POS started out as a simple POS, comparable to the functionality that Square provides, I am sure that it quickly came to realize the fact that there is much more to be built to keep its customers on board, which brought it to the following question: in house or outsource? By nature, a POS is a great opportunity to build a platform-as-a-service (PaaS) business, wherein there is an ecosystem of multiple companies providing specialized additions.
Apple was the first to bring the concept of the App Store, wherein thousands upon thousands of app developers added their solutions, all of which added some sort of functionality to the phone. Clover and Square are the first POS systems that really took advantage of not needing to build everything in house, and allowed others to build integrated platforms that had specific functionality. As an example, there are a plethora of different apps, from Quickbooks Online integration to loyalty rewards and shipping built in. Shopify currently finds itself in the same space, and given that this is a proven model, there is close to no risk to take it on.
For the merchant, Shopify's app store allows them to add further functionality to a simple POS. More functionality comes at a cost, of course, but it is generally within reason of what one would expect to pay for specific functionality. Furthermore, Shopify already sits on a wealth of integrations into its online platform, many of which can get repurposed for offline operations. I would imagine that the most used add-ons would include a richer customer relationship management (CRM) experience with loyalty/rewards, as well as coupons, etc.
Comparing the Platforms
Shopify's functionality is closest to that of Clover's, which is more mature, but is built on the Android operating system (OS). Shopify's iOS app can, nonetheless, probably get a greater amount of overall add-on options as there are more existing integrations for its online platform.
Albeit Clover's app market was around longer as a POS, Shopify's market was around longer as an online platform. Thus, Shopify is capable of repurposing all of those integrated apps into its offline platform as well, making it more powerful, with a greater amount of features. Currently, there are over 10 different categories of apps, ranging from sales to reports and shipping to social media. Furthermore, it is a smart user-acquisition play to bring on users of other platforms. In other words, if I am a big fan of a particular app, and Shopify is the only one that has it, that gives me one more reason to join their ecosystem and pay for their app. For those who just use Shopify POS, this is an opportunity for them to further upsell their e-commerce platform and vice versa.
In comparison, Poynt is the smaller player to the others when it comes to functionality as a fully functioning POS, greatly limited by its screen size. Thus, the apps that it has available may be more simplistic in features and functionality. Poynt serves as the premium terminal for merchants, whereas Clover and Shopify POS have inherently more POS functionality.
To Each His Own
Every merchant has its own needs as a business that only it knows better. Given the number of platforms available, it can certainly become a complicated process. A few good questions to ask are:
Do I need to manage and control my inventory?
Do I need insightful reports or just a simple overview?
Do I need a fully functional CRM with loyalty, or is paper and pen good enough?
Do I have multiple locations where stock transfer becomes necessary?
The list can be much longer, but these are the very basic things that need to be answered, and once they are, each merchant can have a much better idea as to how complex the platform should be. If the answer to the questions above are no, then a simple POS such as Poynt would suffice. Nonetheless, if complexity is required, along with a fully integrated and seamless platform, then it is worthwhile to look into platforms such as Bindo. If it is somewhere in the middle, where e-commerce is somewhat predominant, then Shopify could be a good solution.
Shopify's expansion of its POS via the app store makes perfect sense, as it already has a wealth of integrations that would make merchant's lives easier and better. Can it help them acquire more customers? Certainly! Can it make them more competitive with the likes of Clover? As a product, yes! As a company focused on merchant acquisition and distribution, Clover's parent company, First Data, wins by miles.
As for Shopify, this move wicanll certainly help their merchants and their business. Will it make the absolute best POS? Not really. But it can certainly become better and more suitable for what you are looking for.