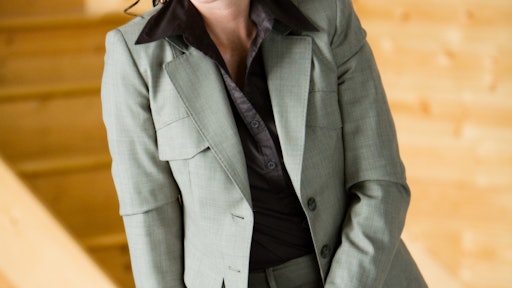 Maintaining inventory levels is the lifeblood of the retail industry: Too much inventory leads to overstocks and too little inventory leads to out-of-stocks. According to the IHL Group, overstocks and out-of-stocks, or inventory distortion as the analyst firm refers to it, cost retailers close to $1.1 trillion a year globally.
Today, retailers mainly depend on technology to manage the inventory process, and alert store associates and personnel when inventory is low and it is time to restock certain items. Despite the sophistication of such software, it is still an imperfect process and there will always be room for human error. However, by realizing the full capabilities of technology already available at their fingertips, retailers can help offset these inaccuracies.
Electronic shelf labels (ESLs) are gaining popularity as a means of displaying and managing product pricing and information. One of the many added benefits of ESLs is the ability for store managers and associates to use the technology behind them to help manage and control inventory levels. Below are six ways retailers can use ESLs to manage inventory in the store.
1. Discovering Inventory Information for Consumers
At first glance, the in-store shopper may just see an ESL as a fancy price tag. But, in fact, ESLs hold useful information for the consumer, including revealing current stock levels without the shopper needing to seek out a store associate. When an item is out of stock, the label can display the date of the next expected delivery. In addition, ESLs may display quick-response (QR) codes, allowing shoppers to easily find the item online to order with the touch of a button or alert them to availability at other nearby stores.
2. Revealing Inventory Details to Retailers
For retailers and store associates, the small, colorful digital labels contain additional valuable information that may not mean anything to the shopper's untrained eye. Along with revealing stock levels, both in the store, and in the backroom or warehouse, the labels may contain codes to alert sales associates about incentives to sell specific product, add-on items, or suggested selling and cross-selling tactics. ESLs can also indicate alternate in-store location of product to avoid a lost sale if the shelf is empty.
3. Ensuring Proper Stock Levels
Using an ESL solution, retailers are able to react quickly to inventory levels and place slower moving products on sale sooner, increase the amount and timing of price changes, while maintaining stock levels on high-demand, faster moving products within the same category. The solution can also indicate when to run promotions on seasonal items, thereby minimizing losses from markdowns, or when to sell soon-to-expire products before they pass their sell-by date, reducing losses from perishables.
4. Assisting the Associate at the Shelf Edge
With an ESL solution, retailers can present inventory information directly on the displays to assist store associates during a customer interaction. For example, in a shoe department, shoe size information and availability can be displayed at the shelf edge, allowing an associate to see if a particular size is available in the back room without leaving the customer's side. From there, the associate can easily help the shopper find out if the product is available online or in another store.
5. Bringing Attention to Inventory Levels
The information and color-coding available on ESLs can highlight and draw attention to inventory that needs to be updated, moved, pulled or replaced. This function can reduce the overall time spent finding stock and performing the tasks, allowing store associates to focus on selling product and the needs of shoppers, and reducing labor costs associated with manually checking inventory.
6. Tackling Out-of-Stocks Before They Occur
A large majority of out-of-stocks occur at the store level, not the inventory management level. This may occur from a fairly simple mistake, such as staff not responding quickly enough to decreasing shelf stock levels. By linking point-of-sale (POS) data and inventory management tools, ESLs can alert staff if stock is running low or needs to be refreshed before it becomes an issue. This eliminates the need to constantly monitor or second guess, freeing up more staff time to concentrate on selling product and deliver customer service.
When its potential is fulfilled, ESL technology is one way retailers can help curb the costs associated with poor inventory management. Outside of inventory management and pricing display management, there are numerous other uses currently available through ESL technology and others soon to be discovered. Because the technology behind ESLs has the ability to accept multiple data streams, and present that data at the shelf edge in a meaningful and dynamic way in real time, the possibilities are endless.
At the end of the day, accurate inventory management implemented with ESL technology can be a huge cost- and time-saver for retailers and their shoppers alike.