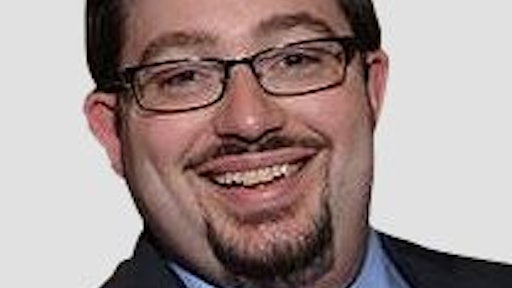 In today's society, everything is going digital. People refer to digital devices to read the news, find directions, connect with friends and, of course, shop. Not only are consumers spending most of their time online, but now they are spending most of their time with mobile devices.
In 2013, Internet Retailer reported mobile devices, i.e. tablets and smartphones, surpassed personal computers (PCs) in online shopping. Consumers are using their mobile devices to shop at home, as well as to assist them while shopping in stores. More and more in-store shoppers are turning to their mobile devices to look up information about a brand or to view product reviews before making a purchase.
In a recent survey from Contact Solutions, 85 percent of respondents reported actively shopping from home on their mobile phones, even when there were other digital devices available to use within reach, such as a desktop or laptop. The survey also reported 26 percent of consumers use their mobile devices for in-store purchases or to locate deals. Likewise, according to the results of MarketLive's most recent Performance Index Report, consumers increased their spending on smartphones by 125 percent across all product categories.
Based on these astounding truths, it's clear that mobile shopping is only going to increase. To appeal to the mass of mobile shoppers, both traditional retailers and e-commerce stores need to make sure their websites and apps are up to speed. Businesses will lose out on customers and sales if they don't provide websites and applications that load quickly, provide adequate information about products and deliver the optimal user experience.
Just as people hate waiting in long lines, they hate waiting for web pages to load. Consumers expect a site to load in under 3 or 4 seconds. If it doesn't, that could have a profound impact on your sales. According to KissMetrics, a 1-second delay in page response can result in a 7 percent reduction in conversions. Slow loading pages and apps can cause shoppers to become frustrated and annoyed. Most shoppers who are dissatisfied with a website are unlikely to purchase from that site again.
In addition to fast load times, retail sites should integrate responsive web design to cater to mobile shoppers. With responsive web design, your website automatically adjusts to fit the screen of any electronic device, from desktops and laptops to tablets and smartphones. When shoppers access your site from a smartphone, they won't have to shrink the page or zoom in on content and images.
Unresponsive websites are another factor that's likely to frustrate consumers. If your website's not mobile-friendly, but your competitor's is, then shoppers are likely turn to your competitor's site.
As always, retailers must make sure their apps and site pages are clearly displaying product images and information. Your product pages should include a short description of the product, as well as provide several clear images from various angles. If shoppers can't purchase the product online, make sure your site lists where to buy it.
A retailer's success online translates to the success of the overall company. Retailers should constantly monitor their website and apps to see how they are performing and adjust their methods to better appeal to the mobile audience.