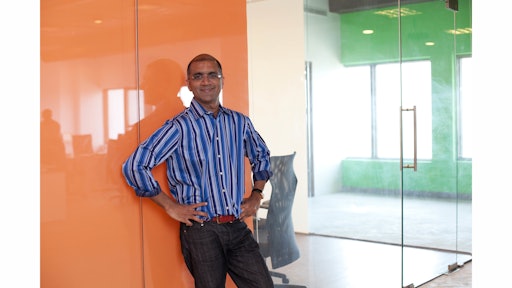 Hey—my favorite brand of toothpaste arrived at my door. How did it get there?
By the end of this decade, brands and retailers will know more about us than our spouses. And we'll be OK with that. We will get what we want, when we want it, because machines know how we shop. In fact, big data and machine learning will enable brands and retailers to know people better than they know themselves. Sure, this is something we're seeing with Netflix, Amazon Fresh and Google Express today. But technology that serves consumers will not only improve greatly, but it will do so at a much broader scale—and do so with perfect timing and an uncanny level of personalization.
Yet none of this highly personalized instant gratification will happen via traditional retail. Don't look to the mall or to Fifth Avenue. In fact, forget everything you know about shopping: sale signs, mannequins, point-of-purchase displays, etc. By 2020, these will be passé. Instead, customers will be served by technology developed as product-aware websites and applications that synthesize customer, business and product intelligence together to enable merchants to deliver the right product to the right person at the right place. Every time!
The transition already began—and most consumers don't think twice about it. It all started with the geniuses at Netflix who achieved astounding success because their chief competitor, Blockbuster, got too comfortable with business as usual. But, by digitizing movies and shows, and giving subscribers immediate access, plus using big data to truly understand what customers want, Netflix delivered instant gratification to consumers and transformed the chore of shopping for a movie rental into a seamless and delightful personalized experience. In the wake of all this innovation, the video store vanished.
So, how will the evolution of personalization and instant gratification move from a few thought leaders to the majority of merchants? It starts with what I call ambient product intelligence—digital solutions that inform the consumer of what they can get whenever they want it (sometimes without them even asking). This requires normalizing and digitizing product information and even the products themselves where possible, so they can satisfy the many needs and wants of the shopper. Look again at Netflix—it pioneered the use of ambient product intelligence and customer intelligence to personalize its customers' shopping experience and achieve new levels of customer delight.
Recognition and understanding of the driving factors of success for Netflix is critical for brands and retailers of all sizes and shapes—they must embrace the fact that the next half decade will bring about massive change to how they do business. Every brand and retailer must become a technology company, lest they suffer the fate of Blockbuster.
Mobile commerce will be a critical enabler of this change with smart devices and wearables improving the convenience and personalization of shopping and commerce (and life in general) for every consumer. These smart and handy gadgets will be with us everywhere, and will learn our habits and our patterns, creating the data science-driven personalized experience.
And of course, this requires that customers give permission and share their personal data. We're already seeing a high level of comfort today—in fact, a recent survey by Monetate claims that 75 percent of consumers don't mind sharing personal information if it means that they get a more tailored and relevant experience[i].
Only forward-leaning companies that make the commitment to, and the investment in, the ability to harness the power of technology will win consumers' hearts, minds and dollars in 2020. So, adjust now. With aggregation of a constant collection of data, machine learning and ambient intelligence, brands and retailers can predict consumers' habits based on information gathered liberally from them.
At Indix, we're hard at work to deliver a critical part of the technology driving this evolution—specifically, we're building one of the world's largest product database of over 600+ million products and growing. We collect, organize, analyze and visualize product information, and turn it into intelligence about what products are being sold (catalog intelligence), and how and where they're being sold (offers intelligence). Through our software-as-a-service (SaaS)-based app, application program interfaces (APIs) and highly scalable machine learning services, brands, retailers and developers can tap into product intelligence and make sure they're ready for Commerce 2020.
You want toothpaste? Don't worry—the so-called store already knows that. Thanks to real product intelligence, consumers can get on with their day without wasting time shopping. Think you need a trip to the store? Hardly. Sit back and enjoy life while shopping is done for you is more like it. Going to the store is but a memory. Already at my door will be the defining principle of retail in 2020.
[i] http://content.monetate.com/h/i/12311823-mass-marketing-versus-personalization
Companies in this article