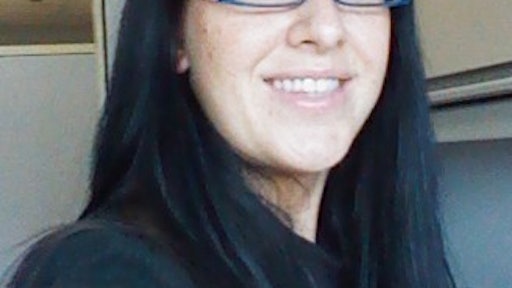 The Panama Canal expansion project, set for completion in 2014, is all about the economies of scale—operational efficiency, fuel efficiency, "Super Post-Panamax" vessels as a means to cost savings and larger TEUs. It's evident that the project will drive economical growth not only for the U.S.—as 68 percent of traffic moving through the Canal has origins in the U.S. making it a major customer for Panama—but for other Latin American countries and Africa as well. Additionally, it will have a major impact on the future of maritime and warehouse and distribution centers around the world.
Yet, a bigger question remains: is the industry ready for its opening?
The question, presented at a recent Panama Canal expansion meeting update hosted by Jones Lang LaSalle in Oak Brook, Ill., is one that the Panama Canal Authority, the Panama Maritime Authority and other governing entities involved with the expansion, continuously address as developments with the project continue.
"We must be sure that the industry is doing its part," said Oscar E. Bazán, Marketing Manager, Market Research and Analysis Office, Panama Canal Authority. "The U.S. ports know that the Canal will be open in 2014. And there will be some U.S. ports that will be ready by then and some that won't be. The U.S. ports need to react and be ready for the game change that the Panama Canal will bring when it opens."
And while many ports are preparing themselves for the completion of the expansion, a limited number of ports today are prepared to handle the Panamax vessels, Bazán confirmed. In fact, as of 2011, only Norfolk, Charleston and New Orleans met the requirements in terms of depth, according to a 2012 report from the National Association of Development Organizations (NADO) Research Foundation
Center for Transportation Advancement and Regional Development, (a port must have a terminal with at least 45 feet of draft and 45 to 50 feet of depth in a navigable channel to handle Post-Panamax ships).
Nonetheless, ports across the East and Gulf Coasts are working to remain competitive. Panama is currently working to sign 19 Memorandum of Understanding's (MOUs) with ports in the U.S., said Bazán. "They see the Panama Canal expansion as an opportunity to be able to position distribution, rail, logistic and other supply chain businesses for growth," he confirmed.
Suffice to say, other countries have also stepped up their game with infrastructure investments to support additional service lanes (currently, Panama has 33 services East/West and North/South and 144 routes that go through the Canal).
"Latin America and Africa are two continents that are the fastest growing in the world," said Bazán. "Cuba and Brazil are investing in developing a six-lane highway for Havana. They are also improving rail that connects to Havana. Our neighbors, Columbia and Costa Rica, are also doing their part to prepare their infrastructure for the opening of the Canal. Brazil can grow a lot from the Panama expansion—right now it is actually the No. 1 market for the expansion," he continued.
As such, 58 percent of retailers are considering entering or expanding their Latin American operations in the next five years, according to market research from the Retail Industry Leaders Association (RILA).
Act now
With less than two years to go, ports, supply chain businesses, countries that use Panama service lanes to import/export trade—all parties have to prepare themselves for the opening of the expanded Panama Canal.
"Once we have the terminal completed, there will be a need for land adjustment to manage the logistics of the surrounding areas to the Canal," said Bazán. "We have to address all the factors—the logistics functionalities, regulation requirements, maintenance—anything that is related to the Panama Canal."
And the opportunity is now for U.S. ports to improve their infrastructure.
"What we don't have a lot of conversation around is overall infrastructure that is necessary to support those ports and terminals," explained Rick D. Blasgen, Panama meeting guest panelist and Chief Executive Officer, Council of Supply Chain Management Professionals. "We have to continue to educate our legislation as to who is doing what for the Panama Canal expansion. Ground transportation, ocean freight, rail—all those pieces have to come together for the efficient transport of goods across Latin America" and neighboring continents and countries.