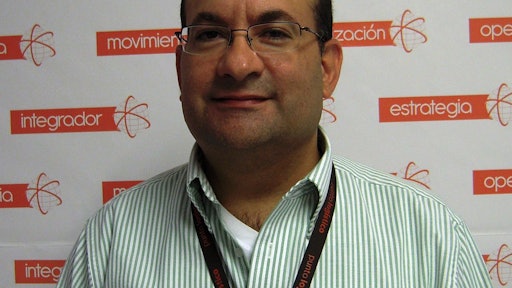 June 20, 2012—Famous Pacific Shipping Group (FPS Group), a growing global forwarding and logistics network, appointed Punto Logistico S.A.S. as its network agent for Colombia. The company is the fifth new agent to join FPS since January 2012 and increases the FPS Network to 26 members and 44 network agents at 184 locations in 52 countries.
"FPS continues to grow at a steady pace as we are very selective about whom we invite as new members," said Gihan Nanayakkara, Advisory Board Chairman, FPS Group. "We built an enviable reputation since our launch 13 years ago and we do not wish to compromise this for the sake of headline-grabbing expansion."
Medellin, Colombia-based Punto Logistico was established in 2004, and is a multi-modal freight forwarder which provides comprehensive logistics services. Its headquarters incorporate a secure 3,150 square-meter facility within the Rionegro Free Zone, where the company provides logistics support, distribution, inventory management, pick/pack, maquila process and packaging and vendor compliance. Customers can monitor their stock levels and movements online through the company's sophisticated web-based inventory management system.
"We are delighted to join the renowned FPS organization," said Gustavo Aleman, Corporate Manager, Punto Logistico. "We look forward to offering our customers an enhanced range of destinations and services and to providing our fellow members with a well-resourced base within the growing Colombian market."
Already to date in 2012, FPS appointed Bon Voyage Shipping Ltda as its network agent for Brazil; and Cargas Del Atlantico as its network agent for Uruguay. In Europe, FPS has also recently appointed AB Logistics as its Bulgarian network agent, and Enter Global Logistics AB as its network agent for Sweden.
"All three of our new Central- and South American members resulted from initial meetings at last year's Intermodal show in Brazil, which marked the beginning of our deliberate expansion in Central and South America," said Nanayakkara. "Our recent strong presence at this year's show also generated a great deal of interest from prospective new members."
"The prospective new members we meet nowadays seem to value the FPS Group's not-for-profit format," he continued. "FPS Group exists only to further the aims and capabilities of its members—all money raised through membership fees is reinvested in member benefits. That makes us very different to the profit-making model which is becoming increasingly common in our industry," Nanayakkara concluded.