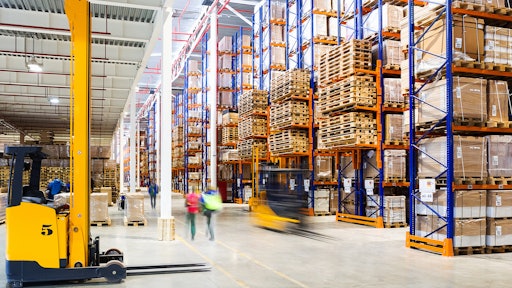 Petinovs-stock.adobe.com
As consumers demand faster delivery times, at the same time e-commerce is growing and retailers look for ways to automate disruption for greater efficiency. Global Fashion Group's Dafiti Group is doing just that with a new warehouse, created by Bastian Solutions, that is said to be Latin America's largest autostore to create a convenient shopping experience for customers in the area. The warehouse is located in Extrema, MG, Brazil and is 581,251 square feet and houses an innovative automation system that has the capacity for 3.6 million products which it can process at a rate of 4,800 products per hour. The announcement is made as part of the MODEX 2020 trade show taking place in Atlanta, Ga., where some of the technology will be showcased.
Per MODEX Press Room:
Bastian Solutions

engineered Dafiti Group's retail advantage with one of the world's largest and most advanced automation solutions. This system features AutoStore, a goods to person order fulfillment system, Interroll conveyor, and

Bastian Solutions'

Exacta software. Expertly integrated, Dafiti Group's 300 robots and 450,000 bins reduced order cycle time from 24 hours to 2 hours.