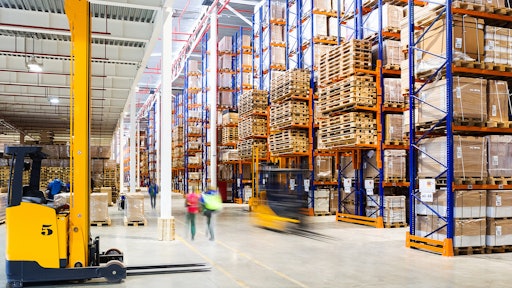 Petinovs-stock.adobe.com
Fortna announces it acquires warehousing software company Optricity to get a better foothold in the industry. The two companies will combine customer bases worldwide and Optricity's management team will join Fortna. The two will leverage both organization's algorithms together to optimize picking performance through the ability to equip human workers for more accurate and efficient SKU picking. Together, they will be referred to as Fortna | Optricity. The announcement is a part of Fortna's participation in this year' MODEX trade show.
Per MODEX Press Room:
The acquisition of

Optricity

allows

Fortna

to further build upon its global presence and expand its offering to its growing global client base.

Fortna

will leverage the

Optricity

software experts to expand its Science and Technology Center of Innovation with additional industrial engineering algorithmic expertise and business case acumen.

In addition, the growing team of distribution specialists will continue to design and deliver the industry's leading software to dynamically manage inventory and provide the real-time decision-making data required to optimize performance in client facilities.
"I'm excited to bring together the talented Fortna and Optricity teams, uniting the combined science-based approaches to problem solving." says Rob McKeel, Fortna, CEO. "We look forward to partnering with our clients to optimize product placement, improve efficiencies, maximize space utilization and reduce travel within the four walls. The Fortna | Optricity solution will enable companies to enhance the management of daily operations, minimize inventory volatility and amplify their ability to maintain their brand promise of fast and accurate fulfillment – achieving the new normal for distribution success."