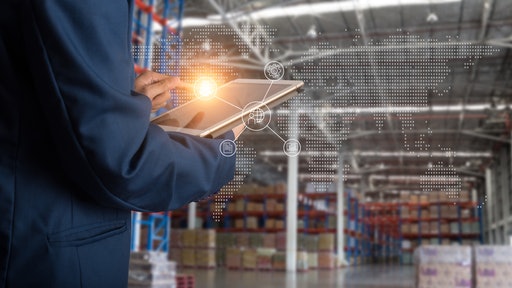 Getty Images
As more tasks become automated across manufacturing, these environments will rely less and less upon manual human labor, with the ultimate goal of "lights-out" manufacturing. But, it might not be realistic due to significant barriers and a prolonged timeline, according to new analysis from Lux Research.
"Achieving lights-out manufacturing will require the use of robotics technologies to automate physical processes, such as moving materials, cleaning tanks and inspecting products and assets, alongside software-based automation of logical processes," says Miraj Mainali, senior research associate at Lux Research and lead author of the report. "While there are dozens of robotics technologies that can automate physical tasks, we have identified the most important ones, including robotic arms, autonomous mobile robots (AMRs) and legged robots, and assigned their average technology maturity based on findings from interviews in addition to our other research in the space."
From Lux Research:
According to the Lux Tech Signal, there has been a steady rise in activity and interest in lights-out manufacturing from stakeholders in the past five years because of modern technologies like advanced robotics, computer vision, Industrial Internet of Things (IIoT), machine learning algorithms and improved computing.

Similarly, funding in robotics and automation in manufacturing has also increased significantly since 2015, with North America and Asia being the two biggest investors in robotics and automation for manufacturing.

Most manufacturing tasks requiring one or two highly mature robots will be automated between the late 2020s and the early 2030s. However, highly unstructured tasks like equipment repair and installation will probably always require some human intervention and never be fully automated.