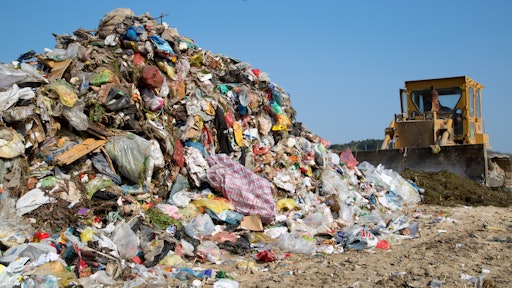 likstudio/Adobe Stock
British news outlet ITV recently went under cover in an Amazon warehouse facility and discovered that one facility in Scotland marks more than 130,000 items a week for destruction. The e-commerce retailer says that the waste facility that it is sending unsold items to has a recycling center there and nothing goes into the landfill. But many are skeptical and are concerned about the level of waste caused from destroying unsold items such as electronics, consumer goods and more, when they could be donated.
In a response to the expose on ITV, a spokesperson from Amazon says, "We are working towards a goal of zero product disposal and our priority is to resell, donate to charitable organizations or recycle any unsold products. No items are sent to landfill in the UK. As a last resort, we will send items to energy recovery, but we're working hard to drive the number of times this happens down to zero."
While news outlets, consumers and experts alike are concerned about the sheer vast amount of waste happening with product destruction, this is not an uncommon occurrence.
In Amazon's case, sellers can send their products to Amazon warehouses where the e-commerce giant will handle the logistics aspect. But after some time, if that item is not sold, it is marked for destruction to make room in the warehouses for other, more sellable product. But Amazon is not alone.
Earlier this year, Carter's OshKosh brand saw public outrage after large amounts of children's and baby clothing were found in trash bags, leading many ex-employees to come forward and admit they were required to throw up unsold product.
In the luxury industry specifically, high-end designers will destroy unsold product to avoid its items being sold in the gray market for a marked down price, going as far as even burning clothing and accessories.
In 2018, Burberry saw consumer backlash once its annual report exhibited $36.8 million worth of its own merchandise and admitted to doing so to preserve its exclusive reputation. But numerous others have admitted to this as well. Since then, many have made claims to stop doing so in an effort to be more sustainable. Even the country of France introduced legislations to ban the burning of unsold clothing. The French government says that €630 million worth of unsold non-food products are destroyed every year in its country. While there are some estimates in each country, it is difficult to tell how much waste actually occurs because most companies do not publicly share this information.
There is also movement in the United Kingdom to prevent the destruction of unsold goods as well, backed by the Environmental Audit Committee urging the introduction of legislation to force brands to reduce the amount of waste they produce.
This is only the start of these legislations and hopefully there will be more to come. There are many different ways to recycle and repurpose unsold items that can not only help those in need but also produce a more sustainable business practice and a more resilient supply chain.
Click here to hear more about the circular economy: