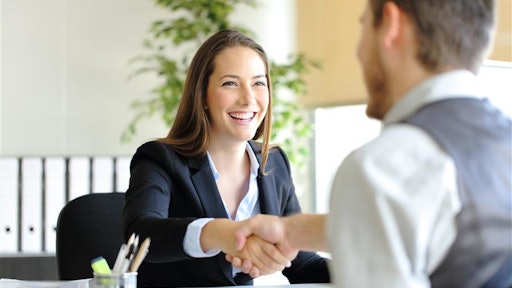 Antonioguillem - Adobe Stock
Workforce development is a pivotal part of any company's supply chain, regardless if dealing with grocery, pharmaceutical and more.
In fact, a Gartner study reveals supply chain leaders must develop a culture of quality to sustain quality levels during periods of disruption.
Industry experts shared insights into how to hire, train and speak to today's youth, how to "sell" the supply chain industry and what it takes to keep younger employees engaged in the latest SCN Summit, which took place Oct 27.
10 a.m. CST
Track 1: Future Skills Needed in Procurement/Supply Chain
Marisa Brown, senior principal research lead for supply chain management for APQC, identified the skills future procurement professionals need by category and provide guidance for how organizations can close the gaps.
Noon CST
Track 2: How to Implement Remote Learning in the Supply Chain
Dr. Ian Stewart, executive director of learning Kaplan Performance Academy, discussed the ins and outs of remote learning as it pertains to the supply chain and logistics industry.
2 p.m. CST
Track 3: How to Hire, Train & Retain Young Demand Planning Professionals
Robert Sanders, senior associate of NorthFind Management, shared the key skills needed to identify and train new talent in demand planning.
4 p.m. CST
Track 4: How to Win the Next Generation of Supply Chain Talent
Tom Leeper, director of client services for Sevenstep, discussed talent acquisition in supply chain and how to win the next generation of this vital workforce.
ACCESS THE ON-DEMAND VERSION HERE