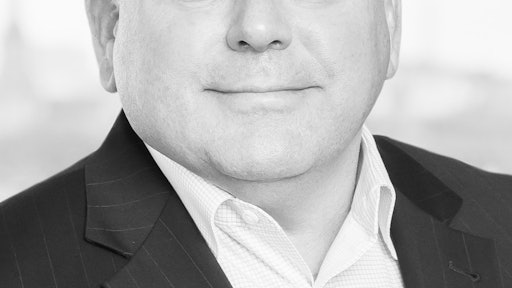 The political climate in the U.S. is shifting. With a Donald Trump presidency, this evolving climate brings both challenges and opportunities for manufacturers. With a proposed $1 trillion makeover of the national infrastructure—consisting of new or repaired roads, seaports, airports, sewer systems, schools, electric grids and more—manufacturers must be equipped to meet these new demands.
We're already seeing an impact on U.S. manufacturing, with companies like Ford expanding output from its Michigan factories. This facelift on the U.S. national infrastructure could lead to a significant impact on orders of durable goods—think of the equipment necessary to make these changes—and serve as a catalyst for owners and operators of currently idle equipment to capitalize on what could be a huge revenue opportunity.
Below, I outline three key areas that are forecast to receive significant investments and attention, plus how manufacturers can adapt to meet these evolving needs.
1. The National Infrastructure's $1 Trillion Makeover
During his acceptance speech, Trump highlighted revamping much of the nation's infrastructure, including new or repaired roads, bridges, tunnels, seaports, airports, sewer systems, schools, electric grids and more. Shares of construction equipment manufacturers like Caterpillar and John Deere soared shortly after the election, with the expectation that new product sales would start increasing exponentially in the near future.
2. Increased Investment in the U.S. Military
At the close of 2016, Lockheed, Northrop Grumman and Raytheon stocks showed pickups as Trump plans to increase the sizes of the Army and Marine Corps, add new ships to the Navy fleet, build new jets for the Air Force and modernize the country's nuclear arsenal.
3. Eased Regulations in Oil and Gas
For the oil and gas industry, a Trump administration could mean fewer regulations on methane emissions and oil drilling, leading to an increase in exports of America's natural gas overseas. Oil and gas corporations like Peabody Energy, the nation's largest coal company, saw shares increase nearly 70 percent.
If these predictions become a reality, manufacturers will be put to the test. The spotlight will be on the often sub-optimized after-sales businesses in particular and companies that are unable to meet the service demands that will come with the investments referenced above will quickly see customers purchasing new equipment from competitors with superior service levels.
To optimize their service organizations, manufacturers should consider investing in technologies to make the service experience more seamless for the end customer, and ultimately, improve the bottom line. Service parts management, ensuring the right part is available at the right place and right time, is critical to a company's ability to deliver efficient and effective post-sales service. Part availability is the linchpin of any effective service operation. Effective planning and forecasting, plus aligning inventories, resources and processes, ensures optimal customer service levels with minimal risk and cost.
Manufacturers that optimize their service organizations and invest in the appropriate technologies can see:
As much as a 20 percent improvement to gross profits.
Service parts revenue increases between 5 and 15 percent.
A 10 to 20 percent improvement in service parts availability.
As much as a 60 percent reduction in excess service parts inventory.
Between a 50 and 100 percent increase in productivity.
Just as service parts inventory management is a key to success, so is service parts pricing. While many executives are aware that pricing is a powerful profit lever, they sometimes overlook the revenue opportunities associated with optimizing the prices of service parts, instead focusing more heavily on the prices of new, finished goods.
Optimizing service parts prices, however, can sometimes be measured in the tens or hundreds of millions of dollars! Today's most innovative companies that are already leveraging this powerful opportunity are seeing increases in service parts revenue as high as 5 percent and improvements in gross profits as high as 7 percent.
Finally, for manufacturers with a dealer network, remember your supplier's risk is your risk. As dealers are often the face of many brands, service at the dealer level—whether good or bad—reflects back on your company's overall brand perception. By investing in service parts management and pricing technologies to optimize each post-sales customer touch point with your company, you're sure to not only set yourself up for superior customer experiences, but also to capitalize on the unique revenue opportunity on America's horizon.
Gary Brooks is the CMO at Syncron.