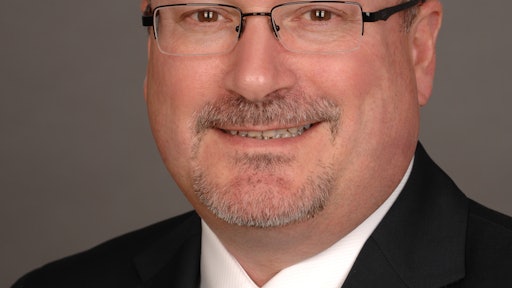 With the influx of holiday shoppers right around the corner, retailers are bracing for the impending tidal wave of consumer demand and its impact on their home delivery operations. Advanced home delivery solutions can play a vital role in retail success during high-volume holiday periods. Indeed, the 2016 Retail Holiday Planning Playbook by the National Retail Federation (NRF) notes that technology will influence the 2016 retail holiday season in more ways than ever before.
A benchmark study1 of global retailers across diverse industries uncovered how advanced home delivery solutions positively impact financial performance and competitive advantage. Learn what successful retailers are doing to capitalize on the home delivery opportunity.
1. Omnichannel: Harmonizing Delivery across Channels
Home delivery technology is a critical component of the omnichannel strategy. From home furnishings, appliances and electronics to wine, grocery and more, leading retailers of all sizes are leveraging advanced home delivery solutions to help harmonize delivery across all sales channels: in store, call center, online, mobile and email.
With multiple options for delivery method, choice of delivery window and a wide spectrum of differently sized products, home delivery complexity is one of the biggest challenges for many retailers. Delivery consistency becomes a top issue, especially during seasonal surges in demand. Unpredictable or unreliable delivery experiences—potentially reflected in consumer metrics like net promoter score—can take a significant toll on brand loyalty.
Visibility across multiple channels is also a critical issue, especially as retailers expand drop-ship operations, and lose control and sight of the order once it reaches the supplier. Using a single platform, retailers can unify different channels and disparate transportation modes in a common visibility environment for all deliveries. In addition, retailers can leverage common visibility to logically group orders—regardless of size and available transportation mode—to lower costs while reducing lead times. A single home delivery solution provides the retailer and the customer with consistent visibility into delivery status.
2. Free versus Paid and Value-Added Services: Finding New Revenue Opportunities
Another hot topic in home delivery is free versus paid delivery. For those retailers that offer free delivery, the all-day window is typically the only option. Forward-thinking companies are developing premium pricing models for tighter time windows to serve customers who value their time and will pay for convenience. In the study, a four-hour window was the lowest incremental charge point, with prices averaging between 8 and 10 of the local currency (e.g., $8 or £8). A two-hour window typically cost twice the price of a four-hour window. With the high volume of home deliveries for those retailers studied, premium windows provided $10 million in incremental revenue.
Value-added services (e.g., installation, removal, return) represent another tremendous opportunity to drive revenue growth and product sell-through. Retailers in the study charged incremental fees for services such as plumbing, electrical connections and configurations. Given the volumes for these retailers, value-added services drove an additional $10 million in revenue. Executing both premium and value-added services together achieved significant revenue growth.
3. The Power of Dynamic Booking: Fundamentally Changing Home Delivery
A dynamic (versus static) booking strategy fundamentally changes the home delivery process, and holds tremendous potential for more agile and revenue-generating home delivery operations. With dynamic booking, the consumer is given inherently smarter delivery choices based upon delivery address, products and services being purchased, delivery network capacity, orders already in the booking system, and the retailer's preferences and business constraints. With static booking, the consumer is given choices based upon a fixed number of deliveries in an area (e.g., postal code) or by standard lead time (e.g., all-day window), neither of which considers existing deliveries or actual network capacity.
Because dynamic booking understands the delivery network capability and existing order book, retailers can manage the delivery options offered to each customer to minimize delivery costs rather than determining how to meet delivery commitments after taking an order.
Using advanced home delivery technology to enable dynamic booking, retailers can also improve customer loyalty, and boost their top and bottom line. Historical spend, basket size and loyalty status can all be used as criteria for the delivery options presented to customers. In this way, retailers can lavish high-spending customers with more options, while steering casual customers to the lowest cost delivery options. Time-poor, cash-rich customers may also appreciate dynamically priced delivery choices based on the time of day or day of the week. By dynamically pricing capacity, retailers can drive incremental revenue and help load-level delivery capacity demand.
As the busy holiday season approaches, leveraging forward-thinking strategies, in concert with an advanced home delivery technology solution, can help turn home delivery from a cost center into a customer-facing competitive advantage.
12016 Home Delivery Benchmark Study: Perspectives from Leading Retailers on Strategies and Tactics for Home Delivery Success, Descartes Systems Group.
Companies in this article