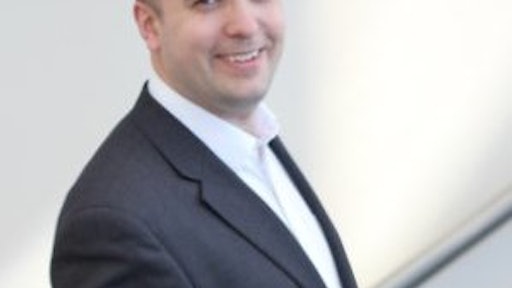 Omnichannel commerce is opening new doors and new possibilities for retailers. Those who made shopping and buying goods as easy as possible for customers, often in the form of e-commerce, are earning major brownie points and making a lot of money. But for many, the headache of managing the precipitous rise in returns that corresponds with online shopping is almost too big to be worth it.
The problem for these retailers, and some brands, is that they dove into the deep end of omnichannel retail without taking a swim lesson first. A few even forgot to put on their floaties. They implemented best practices all along their product lifecycle chain—they're heavily visible on mobile and have a seamless e-commerce integration. They have great customer service, sell direct to consumer and offer free shipping. Yet they failed to grasp the importance of the reverse supply chain.
By that, I mean that business people—the ones who worry about turning a profit and engaging customers—are pushing strategies like buy anywhere, return anywhere. Along with free returns via mail, an online transaction is completely risk-free for the customer. A shopper can buy $500 worth of shoes and return all but one pair at no additional cost. Which is a win-win, since the retailer made the sale and the consumer had a painless experience. But most retailers don't have the infrastructure or systems to handle the modern reality of the customer is always right.
Putting Pressure on the Store
The problem is that in-store returns are not risk-free for the retailer. Let's put ourselves in the shoes of the store manager who operates an independent location with its own localized assortment, accounting portfolio, warehousing, profit and loss management, etc. When corporate powers implement the buy anywhere, return anywhere promise, it can really put him or her in a bind.
The organization as a whole isn't giving store managers the tools they need to do this effectively. In many cases, they have none of the visibility or capability they really need to manage the return.
They are commonly bombarded with items coming back to store that they never stocked in the first place. They end up buying back products they don't need, can't sell, and need to stock or ship out. Customers naturally expect to get money back, but stores often aren't set up on a centralized system to view the original return and refund it via the original payment type.
If stores were more centrally organized, had visibility into product lifecycle management from a organizational level and had procedures in place to efficiently get those products back to a central warehouse for resale, their per-store margins would increase and corporate profits overall would see a noticeable boost.
Teamwork Wins. What Else Is New?
Marketing has a tendency to put the cart before the horse. That is, they see an opportunity to attract new shoppers, increase customer satisfaction and improve long-term loyalty—and they take it. That's good marketing.
But they rarely have the wherewithal, or insight, to know whether the infrastructure of their organization is ready to handle the new pressures put on it by radical operational change. They need to work hand in hand with their IT teams to implement centralized information visibility systems. They need to work together to centralize payment networks, warehousing protocols and shipping strategies to make sure that the reverse supply chain is ready to open for business. Wasting money on junk stock can be as crippling as never selling it in the first place.
Using Returns to Get Smarter
Once up and running, beyond eliminating pain points for store managers, a robust reverse supply chain infrastructure has the power to drive significant improvements in overall business strategy. Really, it's pretty easy to see why.
The data that returns information produces allows retailers to know if a return is the result of a specific customer experience or reaction. Alternatively, the data may be indicative of a larger problem. If sales on a specific jacket are through the roof, the sales approach doesn't change. But if the retailer has the insight to see that the jacket is regularly returned, there is probably a problem. Having the visibility to access detailed information through order management software allows you to identify that problem and fix it.
If it is being exchanged for smaller sizes, that information can be shared with product teams to review sizing. If only items from a particular warehouse or store keep coming back ripped or mangled, a review on packaging or sourcing practices can be ordered. If it comes back with the claim that it's not represented accurately on the website, an emphasis on better accuracy can be communicated to the website team.
Putting the Horse Before the Cart
But, while those systems get put in place, not all is hopeless for the omnichannel dreamers among us. Why is that?
Free returns. At this point, they are, essentially, essential—especially in fashion. The customer can still feel completely confident about making a purchase because the risk of being a few dollars down and stuck with a useless product is eliminated. It may not be as user-friendly as dropping it off at the local retail store, but is the only alternative to not accepting in-store returns while ramping up organizational infrastructure.
Omnichannel retail moves fast, and requires many resources, attention to detail, and an infrastructure that can handle the pressures of sales and returns coming at it from all angles. Don't let returns trip your business up. Build the systems to make the reverse supply chain a value driver and never look back.
Michael Hazelden serves as senior vice president of product strategy at OrderDynamics. Hazelden has been working in e-commerce for over 15 years, and has implemented systems and provided solutions for large-scale international retailers such as Wal-Mart, House of Fraser, Clarins, Tempur-Pedic International and Fitflop. He was an early member of the team that built Ocado, the dedicated U.K. e-grocer, working with it from first deliveries to £500M annual sales. He led development of its order management, van routing and website systems. He previously served as a vice president of product platforms at eCommera Limited.
Companies in this article