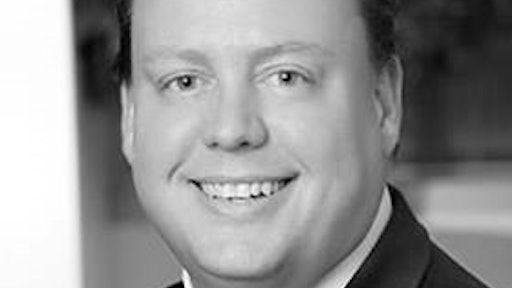 In today's digitally disrupted world, a highly efficient supply chain is no longer enough. Digital customers expect uniquely tailored experiences that are not only delivered on demand, but also customized to their always-evolving preferences and performed at hyper speed.
While half of organizations will dedicate as much as 21 to 40 percent of their IT budget to digital technologies in the next year, most aren't effectively using these digital technologies to create the hyper-tailored experiences required to stay competitive.
One group, which we dub digital trendsetters, is different. These companies are the top performers in terms of both profitability and revenue growth in Accenture's recent survey of 400 senior supply chain executives across 14 countries. And their leading positions are a result of them trading one-size-fits-all customer experiences for highly individualized, focused processes—powered by new digital technologies—that empower customers to engage with products on their own terms.
These trendsetters know that what constituted a great supply chain yesterday is no longer good enough today and they realize that competitiveness hinges on breaking away from the pack of digital followers.
Below are some steps that companies should take to realize the full potential of their digital supply chains and deliver the experiences that their customers want most:
1. Take Your Digital Investments to the Next Level
Companies continue to heavily invest in digital—two-thirds of organizations already implemented mobility (64 percent), analytics (63 percent), social media (63 percent) and cloud (62 percent) to help strengthen business operations. But, trendsetters take it one step further, prioritizing higher level technologies—such as artificial Intelligence (AI), machine learning and the Internet of Things (IoT)—that provide real-time insights into functions and processes at each level of the supply chain. In fact, digital trendsetters outspend followers on digital 8:1 overall, with almost three times as many trendsetters as followers investing in AI and nearly twice as many investing in the industrial Internet of Things (IIoT).
Take General Electric, which piloted a sensor capability that gives plant managers real-time information on each assembly-line component's status via an iPad, enabling it to avoid unplanned shutdowns and respond more quickly to unexpected events. Also consider Amazon.com's patent for an anticipatory shipping system, which leverages its deep knowledge of customer preferences to ship orders before the customer clicks buy.
These valuable, and often immediate, insights from smart technologies allow trendsetting companies to optimize processes across the supply chain and build strong, hyper-flexible experiences for end customers, best positioning them for growth and profitability.
2. Align Management to Digital Priorities
As ownership of technology decision-making shifts from the CIO to executives responsible for individual business areas, C-suite executives including chief operating officers (COOs) and chief supply chain officers (CSCOs) will also need to raise their technology games. However, nearly 31 percent of organizations note a lack of interest from senior management in digital technologies, with another 39 percent citing that digital technologies aren't given high priority within the company.
To alleviate the obstacles facing digital implementation, companies must rethink their operating model, and take steps to ensure that digital is prioritized in business strategy and implemented across the entire C suite. This requires new areas of focus, additional key performance indicators (KPIs) specific to digital performance that capture market share and more cross-functional governance.
3. Utilize Digital Investments to Build New Levels of Collaboration
Unlike followers, whose main focus remains on enabling collaboration among internal functions, trendsetters' digital ecosystems encompass all stakeholders, including startups, in a fluid and proactively managed network.
Trendsetters recognize the risks of data sharing, but they leverage digital to enable safe and easy access to information. They understand the importance of looking beyond their four walls to collaborate, manage risk and create optimal experiences. By engaging proactively across a broad and fluid ecosystem, trendsetters are tapping into partners' digital strengths and ideas to drive significant innovation.
Digital trendsetters are doing digital differently, successfully combining strategic digital investments, clear business objectives and fluid ecosystems to create hyper-flexible, highly collaborative supply chains that enable superior service and profitable growth. Companies should seize on the lessons of digital trendsetters to realize the full potential of their digital investments and transform their supply chain into a driver of significant value.
Companies in this article