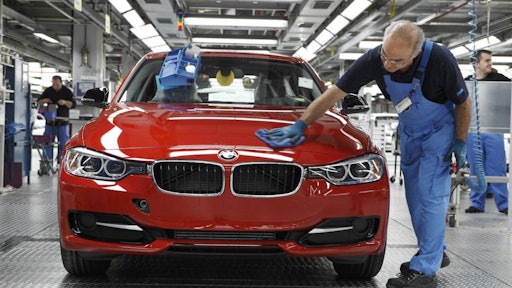 To reach productivity benchmarks at its Mexico factory, BMW AG will embrace a new and innovative supply chain and logistics plan.
The German luxury maker won't simply transfer its supply base from its other North American factory, which opened 22 years ago in Spartanburg, South Carolina. And it won't demand that suppliers serving the South Carolina plant set up shop in Mexico, says Oliver Zipse, BMW board member for production.
Instead, it will create a new North American supply base.
Those innovations will include:
Assembly of parts modules for sequential delivery by

BMW

employees, operating apart from the vehicle production line.
A GPS-based logistics web geo-fence that will track components coming into the plant, and alert

BMW

about delays or problems.
A nearby supplier park that can ship products in sequence as they are needed.
To read the full story, please click here.