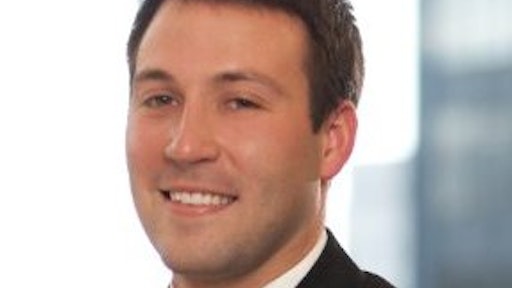 The e-tailing wave is washing over the retail industry, creating a sink-or-swim situation for retailers across the industry. In 2015 alone, Internet sales went up 23 percent—with no plans of slowing down anytime soon. At the top of the e-tailing food chain is Amazon, which continues to increase its market share. And this surge is putting pressure on retailers to meet similar customer demands for speed, convenience and price. However, keeping up with the likes of Amazon is no easy feat.
Traditional brick-and-mortar retailers are particularly vulnerable to the new realities of the market. Downward price pressure is difficult for stores burdened with unavoidable fixed costs (e.g., labor, leases and fixtures); less foot traffic in stores turns large-cart purchases into white whales; and competing on speed and convenience is impossible against the Internet. While the odds seem to be working against brick-and-mortar retailers, strategies like ship-from-store can help stem the tide.
Changes in Distribution Centers
Large, expensive, and illiquid facility footprints were initially seen as albatrosses as new competitive forces in the market began to take hold. However, retailers recently started to re-evaluate the usage of their assets and distribution models in the pursuit of efficient omnichannel fulfillment.
The initial trend was to move online fulfillment inventory into completely separate facilities from store replenishment. But, these buildings and their warehouse management systems (WMS) were structured for pallet and carton picking, and not for units/eaches as required in consumer order fulfillment. Next came a move to hybrid distribution centers (DCs), which proved difficult to manage as they served both channels from the same facilities. Finally, the trend shifted to optimized dedicated DCs in which each DC is designed and operated according to its specific purpose.
Expanding Networks without Expanding
With DCs, WMSs and distributed order management (DOM) systems growing more efficient at omnichannel retail operations, retailers found they still could not compete with emergent, focused e-tailers on speed, convenience and cost leadership. Looking for ways to stay relevant to consumers, retailers are beginning to look to other assets in their supply chains for ways to grow more efficient still.
In considering the footprint of a midsize to large retailer, it became apparent that coverage and proximity to customers could best be achieved by utilizing a forgotten and dying asset—the storefront. Thus launched the newest step in traditional retailers' evolution, which turned brick-and-mortar locations into distributed supply networks known as the ship-from-store model.
The ship-from-store shift is leveling the playing field with online competition by allowing retailers to achieve the following benefits:
Adding tens to hundreds to thousands of distribution points to their supply network.
Reaching customers more quickly (and competing with online features like

Amazon

Prime).
Balancing inventory across a larger network.
Gaining working capital through inventory reduction, as product is now shared across channels.
Leveraging capital and labor already tied up in stores.
For instance, if Wal-Mart were to make this change to all of their stores in the U.S., two thirds of the U.S. population would be within five miles of a distribution point. Suddenly, convenience and speed appears back in parity between online and traditional retailers. Target—which struggles with managing both brick-and-mortar and online supply chains—is starting to ride the wave and is pulling ahead of the trend. Around 450 of its stores now serve as flex fulfillment centers. Even in the middle market, retailers are pivoting in the same direction. Branded footwear retailer DSW announced the success of its omnichannel and ship-from-store initiative in 2015. The footwear leader added 400 new distribution points, doubled demand for fulfill-from-elsewhere sales and made six times as many products available to consumers.
Retail is undergoing a sea change with the advent of online retailers, and consumers are taking advantage of the increased speed, convenience and lower prices. The rise of e-tailers had asset-heavy brick-and-mortar stores fearing their own downfall, but ship-from-store and DOM solutions are steering them from the storm and on to smoother waters.
Sources