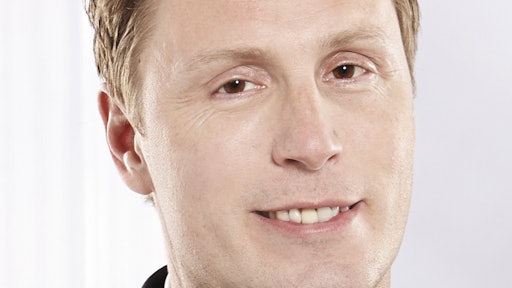 Some retailers believe that cross-border e-commerce involves nothing more than setting up a website and waiting for the orders to roll in. Unfortunately, it is not that simple. There are five major challenges U.S. merchants who seek to go global must address.
First, they must identify a cost-effective way to ship goods to the markets where they plan to do business. Given the diversity of residences where customers may reside, it is important to have a business-to-consumer (B2C) parcel delivery specialist with a high percentage when it comes to both first-time (main driver for customer satisfaction) and overall delivery rates. Remember, each percentage point below 100 percent in non-deliverable or rejected parcels equates to one percentage point less in revenue and increased cost for the merchant.
Second, retailers must address the duties and taxes owed on goods shipped into foreign countries. The amounts vary depending on product and country, but ultimately the customer must pay these fees. Incorporating duties and taxes as part of the total cost displayed on the merchant's website can cause sticker shock for some consumers. However, the alternative—having the local customs office call the consumer and request payment—is equally shocking. The former may result in abandoned shopping carts, while the latter often results in abandoned goods at the customs office. Being forthright is the better option. It requires having a means to calculate and collect duties and taxes prior to shipment arrival in the destination country. Some retailers factor customs costs into their sales price and don't make it visible to the customer. This practice helps mitigate some of the cart abandonment risk. For certain commodities and countries, the customs threshold is high enough that no customs and duties apply.
Next is understanding that different markets have different preferences for making payments. Many people in emerging and developing economies simply don't trust the system, and will not share personal credit card information. Still others may not have international credit cards at all. Citizens of other countries may prefer money orders or open invoices, while others prefer PayPal or domestic payment cards (e.g., Carte Bleu in France). It is vital to know the payment preference for each and every market in which a retailer hopes to sell, as it could make or break potential sales. Then, too, local currencies and conversion rates are factors that must be considered.
Last, but by no means least, is handling product returns. An estimated 33 percent of online cross-border transactions are abandoned due to return processes and fees. Given that 45 percent of global online shoppers seek to purchase U.S. goods, American retailers must give serious thought to how they will handle returned items. In fact, a retailer's ability to handle returns serves as a true litmus test of both readiness to go global and ultimate success.
What's So Complicated?
The most sought-after U.S. goods are apparel, health and beauty products, personal electronics, computer hardware, and jewelry, gems and watches. At first glance, returning these purchases seems a simple action. The buyer brings the item back to the place of purchase, and provides the product and proof of purchase. The customer service personnel inspect the item and the documentation, and issue a cash or credit refund on the spot. However, when the customer is in Europe and the seller is in the United States, there is literally an ocean of issues that must be considered.
Customers have a narrow perspective. If they don't want the goods, they want an easy return process and a quick refund of their money. As soon as the refund is issued, the process is over for the customer. For the merchant, the process continues well beyond the consumer's decision to return a product. It involves a number of decisions, ranging from how returns will occur to what's next for the returned goods.
The How
Will the goods be picked up from the customer's home? Dropped off to a parcel shop? Posted by mail? Returned to a brick-and-mortar store? Given that many people work and are not at home during business hours, the first option is not viable. Moving to the second option requires having a large and convenient network of parcel shops—or engaging a major B2C delivery provider that does. The post office is an option that works, but again, its hours of operation and locale may not be convenient for many consumers. The last option requires the retailer to create infrastructure in diverse locations. It may only be economically feasible in markets with demonstrated business volume.
Of course, another option, which is something Amazon does, is to forego the requirement to return an item purchased online that costs less than $10. Amazon recognizes that the cost to return is higher than the value of the merchandise. If the return on investment (ROI) is negative, retailers often wave returns.
Then, too, there is the question of who will pay return shipping. It can be a deal-breaker at the point of sale if responsibility falls to the consumer. In some regions, ordering products in multiple sizes and colors is common, knowing that unwanted items will be returned.
Inspect or Not Inspect?
On higher-value items, most retailers want the option to inspect a product. Inspection provides the opportunity to verify that the correct product was sent and determine if there is any damage to it before making a refund. The inspection requirement prompts yet another decision: Will the inspection take place in the retailer's home market or an alternative local market? If products need to be shipped back to the United States from Europe, for example, for inspection, it may take a very long time until a customer receives a refund. Given the importance of customer experience, this option is not optimal. Best practice would be to inspect return products within the region and process refunds sooner.
Regional sites require establishing local infrastructure or engaging a local partner that will process returns based on the retailer's guidelines. These rules specify what items are returnable and what ones aren't. In this scenario, the end customer receives a refund, even though the retailer didn't receive the product personally.
Some retailers operate on customer reputation. If the purchaser is someone who has a purchasing history with the firm, then the retailer will forego inspection and refund the money right away.
Beyond damage, fraud is an argument for doing inspections prior to refunds, especially when luxury goods are involved. A recent example in the news makes the case for inspections. The price of a Canada Goose jacket places it within the luxury category. Certain individuals were ordering real Canada Goose jackets, but returning knockoffs. This scheme may have gone undetected without inspections.
What's Next?
Several options exist for products returned outside the United States. ROI plays into this decision, as does the product itself. A company needs to answer questions such as: Can the product be reused? Can it be resold? How much value will it retain if the additional work needed to resell/reuse is invested? Is it a seasonal item?
Of course, products can be returned to a U.S. warehouse. That process involves shipping costs, parcel pickup, consolidation, air freight, customs clearance and transport to the warehouse. Alternatively, the goods could be transported to a warehouse in Europe, for example. It, too, involves a shipping fee, parcel pickup, consolidation and transport to a warehouse. Obviously, the costs are much lower if done locally. The products could be reshipped from the consolidation warehouse to another customer or shipped back to the merchant's warehouse in bulk, which saves shipping cost and consolidates inventories, but extends the time to remarket.
Another option is to destroy the goods, if reuse or reselling is not viable. However, destruction is always the last option pursued. A third alternative is to sell the goods through off-price channels. Retailers opting to make use of a regional warehouse can refurbish or recondition goods there, as needed, and fulfill new orders from that locale.
Electronics and other commodities can be repackaged if they don't have an expiration date. So, here it makes sense to recondition and resell. With fashion, it is not so straightforward. Luxury fashion items have an inherent value. Typically, reconditioning and reselling is the right approach. In the fast fashion categories, in which product values may be low, it may be better to destroy the merchandise or send it to an off-price outlet. The same holds true for seasonal items. By the time a cross-border return is complete, the product likely will be out of date. Again, the right decision may be to destroy or sell it off to a different channel.
It takes planning and foresight to prepare for global e-commerce in which even the simple task of processing a return is no longer simple. Many retailers meet all the challenges in their own way over time by correcting as they go and learning from their mistakes. Others opt to engage an e-commerce partner that offers technology and solutions for each and every step of the supply chain. Regardless of the approach taken, retailers find that the decisions they make related to handling returns often serve as the litmus test for global success.
Uwe Bald is vice president of international business development for Hermes, a provider of internationalization services, and CEO of Hermes NexTec, a full-service retail e-commerce partner. Across his career, Bald has worked on all aspects of e-commerce, leading major projects for Microsoft, Dell, HP and Ally Bank, among others. His expertise touches all continents, spans 154 countries and involves 32 languages. To contact him, please email [email protected].