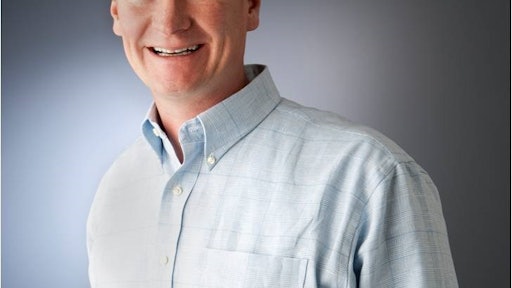 Business-to-business (B2B) companies were slower to move online than their business-to-consumer (B2C) counterparts. Whether it's because business sellers have more complex relationships with their customers, or because B2B sales professionals want to personally own their leads and relationships, many components of the B2B sales process were previously difficult to replicate online.
But today, the B2B market is experiencing a digital explosion. In fact, B2B e-commerce is a trillion-dollar market, currently growing at an annual rate of about 19 percent and accounting for four times the size of the B2C market.
Forward-thinking businesses started the digital shift early and quickly, but those that remain solely or predominantly offline must be mindful of the purchasing preferences of the younger generation. The pace of change with commerce technology is far more powerful than any one individual's ability to fight it, and companies that make the jump to digital find themselves operating more productively and efficiently than ever before.
Shifting Corporate Culture to Drive Speed, Agility and Accessibility
Businesses that invested in digital solutions to improve speed and agility realize increased order sizes, fewer errors, higher engagement with customers and more effective collaboration among teams. At the end of the day, all of these factors contribute to companies driving more revenue and value than with standard, offline sales processes.
However, to successfully transition to digital, B2B organizations must shift their mindset when it comes to enterprise and commerce technology. In the past, B2B organizations relied on on-premise commerce technology built on back-end ERP systems. Due to their focus on back-end processes, such sites generally have inflexible ordering systems, poor interfaces and little customization. As buying patterns are changing, B2B commerce sites must be customer-centric, agile, and able to evolve and scale as business and consumer preferences change over time. And the answer lies in cloud-based, software-as-a-system (SaaS) commerce solutions, such as those built on top of a customer relationship management (CRM) system.
Learning from Industry Giants
There are a few good examples of industry-leading brands that led the charge to digital adoption and are seeing a massive return on investment as a result. One such example is a global beverage bottler, which prior to shifting to digital sent sales reps to each store to replenish orders, introduce new products, and inform clients about new pricing, shelving, marketing and other requirements.
While some face-to-face time can be valuable for relationship building, distributing consumer packaged good (CPG) products to small, medium and large retailers across the globe was very time-consuming and expensive for the global bottler, especially for retail partners with small yet frequent order volumes. In this scenario, communication across the supply chain about pricing, product features or inventory was incredibly difficult, and the entire sales and management process required significant resources.
Fast forward to today and this global bottler services much of its small and medium business (SMB) retailers through a SaaS online ordering platform. By digitizing the ordering and fulfillment process, the organization's retail buyers can fulfill routine orders, manage inventory, and ask questions directly through the mobile or desktop site. It also allows sales reps to focus on higher volume sales and building relationships with on-site visits. While on site, the organization's sales reps can use mobile or tablets to showcase content and videos, process transactions and use on-demand chat functionality to answer the retailer's questions.
For B2B companies, change doesn't have to be hard or scary. The value lies in an agile, user-friendly commerce platform that makes their customers' and sales teams' lives easier, while growing revenue. This can be achieved through a SaaS commerce platform.
Chris Dalton is the CEO at CloudCraze.
Companies in this article