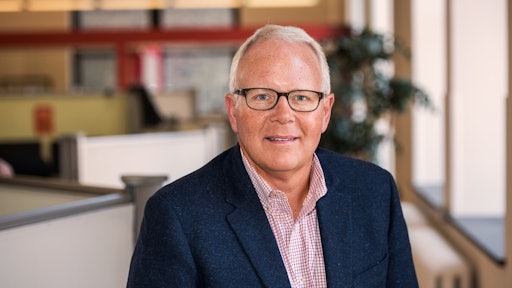 We heard a great deal about the increase of business-to-consumer (B2C) e-commerce in the wake of holiday 2015. What many don't realize is that the business-to-business (B2B) e-commerce market is twice the size of its B2C counterpart, according to Forrester.
Forrester found that 7.3 percent is the average conversion rate on B2B e-commerce sites compared to 3.0 percent for consumer retail sites. Even more, Frost & Sullivan projects that B2B e-commerce will hit $12 trillion in sales worldwide by 2020, up from $5.5 trillion in 2012. This supports the notion that B2B sellers can learn a thing or two from the B2C market when it comes to reaching today's audience and moving towards an omnichannel approach.
Cloud platforms, application program interfaces (APIs) and the rise of large integrated ecosystems are creating huge opportunities for businesses to connect their systems, and for developers to build modern e-commerce solutions that break away from the restrictions of the archaic systems of yesterday.
Yet, many B2B companies are still stuck in the days of call centers and printed catalogs. Times are changing, and so is the B2B buyer. Just like in B2C, Millennials are taking over the workforce and they expect everything to be accessible from anywhere, anytime—yes, that means 24/7/365. Today's B2B buyer is increasingly mobile and companies must embrace technology to adapt to these demands.
Here are five ways B2B e-commerce will change in 2016.
1. The Rise of Customer Experience and Mobile Empowerment Will Continue—Millennials Take the Lead!
There was a dramatic shift in the profile of the B2B buyer in recent years. The Millennial generation surpassed Baby Boomers as the largest population of consumers. The Economist reported that Millennials occupy 34 percent of business positions in 2015, compared to 29 percent for Baby Boomers. These Millennial customers expect a seamless omnichannel experience, with 87 percent of them using between two and three technical devices daily, according to Forbes. This is life as they know it, and they expect their experience to be quick, easy and responsive. This means considering mobile the first screen for all of your marketing activities, too, including your website, landing pages, checkout process, approval rules and product search.
2. Strategic Self-Service Will Become the New Full Service
Buyers have unique needs and preferences that need to be honored, and businesses must focus on being a partner that's easy to communicate with. Not only does this make customers and other stakeholders happy, but B2B companies can also reduce client service costs by as much as 90 percent by moving to a self-serve e-commerce environment, according to Forrester.
As Andrew C. Oliver said in his 2016 predictions article published by InfoWorld, "The old information technology (IT) mantra, 'say no first until someone makes us,' doesn't work anymore. [In 2016,] the best companies will build cultures of performance and doing the right thing—and will make data and the processes around it self-service for all their employees."
3. APIs Create a Speed to Market Never Experienced Before
The buyer isn't the only force changing the way businesses buy and sell online. APIs are making integrations easier and more streamlined, making time to market light-years faster.
Before the API economy, businesses had to wait to be able to integrate with other businesses until a partnership was formed, extending the timeline. Instead of heavy integrations, extensive planning of processes and working every detail out with vendors, developers are now able to access only the data they need, resulting in a new form of simplicity and speed that B2B businesses never experienced before.
4. Developers Derive Speed and Complexity from Digital Toolkits
According to IDC, by 2017, over 50 percent of organizations' IT spending will be for third platform technologies, solutions and services, rising to over 60 percent by 2020. This will lead the way for the rise of the Creator Economy as B2B businesses start to focus on the value they provide their customers, not just the end product.
Programmers are able to create highly customized business solutions faster than ever before due to the finely tuned development environment. Businesses will begin to capitalize on this by expanding development teams, rather than sticking with a pre-packaged solution. The new reality will be an accelerated speed that never existed before, further improving your ability to make updates practically on the fly.
5. Cloud Platforms Will Be King
It is time to ditch servers in favor of cloud-based software, keeping your customer at the center of your business' strategy.
In the late '90s, it was referred to as the applications service provider (ASP), and now newer rent-in-the-cloud vs. own-on-premise versions are arising and becoming the nexus businesses build their entire technical foundation around. Software as a service (SaaS) was pioneered in 1999 by Salesforce in customer relationship management (CRM), but newer cloud technologies—such as infrastructure as a service and platform as a service (PaaS)—are growing in prevalence.
Specifically, PaaS is becoming the choice of businesses needing increased scale, connectivity and agility beyond what SaaS can provide.
The B2C market is miles ahead of its B2B counterpart when it comes to shifting to an omnichannel approach. This creates an opportunity for B2B to take a page from the already-developed B2C playbook on reaching today's digital audience. B2B e-commerce providers need to adopt the notion that today's always-on buyer should be at the center of their strategy, making the shift to an omnichannel approach crucial for continued success.
Companies in this article