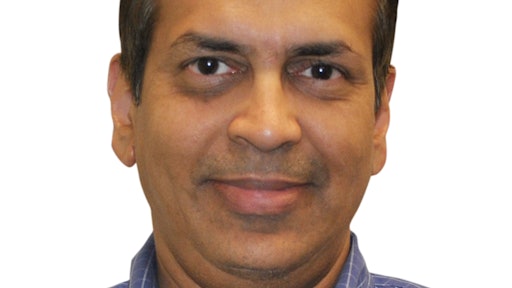 It is not uncommon for retailers to employ seasonal customer service representatives (CSRs) to scale customer service during peak times like the holiday season. It is an elastic approach that allows retailers to meet spikes in service demand for service, while curbing staffing costs.
Challenges Specific to Seasonal Reps
While a seasonal staffing approach provides flexibility for retailers, it also poses some challenges to both the agents and management. Here are some examples:
Agent Challenges
Seasonal reps have to go from zero to service in a matter of hours or days rather than weeks or months.
They are less likely to know about the retailer's stock-keeping units (SKUs), policies, procedures and answers to even the most common questions, and find themselves having to drink from the fire hose.
They may not be familiar with your desktop applications. In fact, many retailers use point tools for customer engagement in which the agents do not have a 360-degree view of customer context or a centralized view of policies pertaining to promotions, returns, etc. This means they have to "ask for the mother's maiden name" multiple times, which irritates shoppers or, on the flip side, shoppers will dial, email and chat multiple times for the best promotional discounts and answers to questions, driving service costs up and margins down in the process.
Management Challenges
Retailers operate on razor-thin margins and often depend on the experience they deliver to consumers. Having seasonal reps at the frontline of shopper experience poses a risk to the customer service and brand management teams.
As routine questions get answered by self-service, agents get more complex questions from shoppers. Oftentimes, they are also looking for value-added advice. When they don't get it, they complain loudly on social networks, which catches the attention of executive management. It is a daunting task to install a 20-pound brain on any agent and, with seasonal reps, the time to knowledge is even more compressed.
Zero to Service at Warp Speed
How can the contact center, customer service and e-commerce management teams make seasonal reps effective quickly and efficiently? How do you make sure they have great experiences for themselves so they can deliver great experiences to shoppers and be your brand ambassadors? Here are some proven best practices:
Take a knowledge-first approach. "No brain, no gain" is the 21st Century version of the idiom "no pain, no gain." In fact, lack of and consistency of agent knowledge is the biggest pain point in customer service, according to an eGain-Forrester survey of 5,000 consumers in the U.S., conducted in the summer of this year. The same survey found that offline retail performed the worst in agents not knowing the answer and online retail (surprisingly) performed the worst in findability of answers on the website. It makes sense to focus first on knowledge so you can address the biggest customer pain point of them all!
Jumpstart your knowledgebase. Capture answers to the most commonly asked questions in a content database, starting with simple ones first, and make them easily findable through advanced search options like natural language and faceted search, not just keyword search, which often results in hundreds of irrelevant hits. The 80/20 rule is a good way to prioritize what questions and answers to include in the knowledgebase.
Add conversational knowhow. Traditional search methods, even the more advanced ones, can only go so far; they are not a substitute for the knowledge of domain experts, who can guide customers to answers or advice through an interactive dialog. Here's the good news: Artificial intelligence (AI) technologies, such as case-based reasoning (CBR), can help capture this interactive knowhow and disseminate it to agents at the point of engagement with customers, driving the interaction forward. While CBR excels in guiding queries of medium to high complexity to service answers and sales advice, it can help seasonal and novice reps across the complete range of queries—from the simplest to the most complex. In many ways, it is very similar to a global positioning system (GPS), which enables drivers to navigate efficiently to their destination even in an unfamiliar city.
Get rich out of the box. Digital customer engagement with rich, out-of-the-box capabilities, powered by knowledge, enables reps to deliver smart and memorable experiences to customers, while speeding up your time to market. Don't settle for the same old, same old. New technologies like video chat and cobrowse with concurrent phone conversations can replicate in-store experiences digitally and cost effectively.
Unify omnichannel. Make sure your customer engagement apps are based on a unified omnichannel platform so your agents can operate with 360-degree context and you are not subjected to point product chaos. This way, customers aren't asked to repeat information during their shopping and service journey, they will get the single right answer to questions regardless of touchpoint, and you will get to control your total cost of ownership (TCO) with a harmonious customer engagement hub.
Leverage risk-free technology consumption models. Note that the technology and best practices in knowledge management and customer engagement advanced far enough to enable this kind of knowhow to be captured and made available to the customer service organization in a matter of days. In fact, eGain and comparable companies make it easy for retailers and other businesses to adopt these technologies risk-free in the cloud with a production pilot program with no-cost best-practice guidance to ensure a successful trial.
With these tips and best practices, all your service reps—seasonal or otherwise—can quickly become as good as your best reps. This will free up time for you to go on a shopping binge and not worry about your service organization during the holidays and beyond!