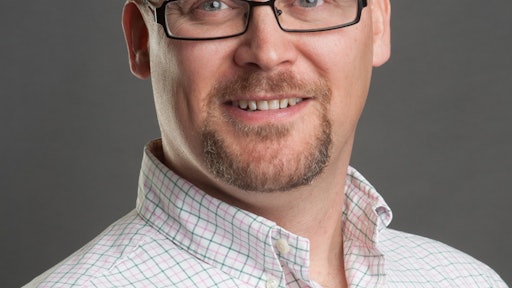 The holiday season is officially upon us and, with it, comes the promise of hot cocoa, shimmering lights and time with loved ones. It also brings the logistical game of Twister that is getting gifts purchased and to your loved ones on time for the big day.
It comes as no surprise that Black Friday continues to be the biggest shopping day of the year, with 151 million Americans either shopping in stores or online over Black Friday weekend. However, Cyber Monday is becoming a veritable commerce juggernaut in its own right, as more people make the shift from brick and mortar to online shopping. In fact, Cyber Monday sales topped more than $3 billion, beating this year's forecast.
Although this shift to online shopping simplifies the holiday gifting season for consumers, it places an even greater strain on shipping and delivery services from the warehouse to the doorstep. In fact, major shipping companies, such as FedEx, UPS and USPS expect to deliver 1.5 billion packages during the holiday season. That's the equivalent of an astounding 11 packages per U.S. household.
To rise to this seemingly unanswerable challenge, major retailers must make the necessary accommodations. For example, FedEx is hiring more than 50,000 seasonal employees and Amazon hired an additional 100,000 seasonal employees to help handle holiday volume. USPS expects to see 12 percent growth from the number of packages delivered during the same period last year and it responded to this deluge of deliveries by working seven days a week during the season so as to ensure consumers get their packages in time for the holidays.
Behind the scenes of this shipping melee are the thousands of warehouses and the employees in them who work countless hours during the holiday rush. Warehouse workers walk up to 11 miles per day gathering and prepping packages for delivery, with some warehouses containing 1 million square feet and 12 miles of conveyer belts to move 5.5 billion cases of merchandise.
With that much volume and foot traffic, it should come as no surprise that fewer than 30 percent of warehouses are as efficient as possible. This means workers are walking many unnecessary miles and wasting hours of time each day.
As online shopping continues to grow in popularity, it will become increasingly important for warehouses to be as efficient as possible. Thankfully, new technologies and processes are emerging that simplify warehouses.
These advancements can come in major investments over years, such as the $2.5 billion UPS committed this year to improve its warehouse systems through automation. Although it can be expensive, warehouse automation provides many benefits that can bolster efficiency. With a system of conveyor belts, pulleys and robots, warehouses can massively increase efficiency.
It can also come in smaller ways such as integrating voice recognition software. This smaller investment can be implemented quickly to make a significant impact on warehouse productivity by freeing up the busy hands of warehouse workers. With their hands free, they can sort through and organize the inventory at a much quicker pace, increasing warehouse productivity and efficiency by 50 percent.
If the trends hold true, the holiday season will only continue to increase in its commercial reach. In order to keep up with the growing demand that retailers and their respective warehouses will face in this expansion, organizations should take advantage of the significant benefits that improving technology provides. It will improve warehouse productivity and make sure consumers get their packages in time for the holidays.