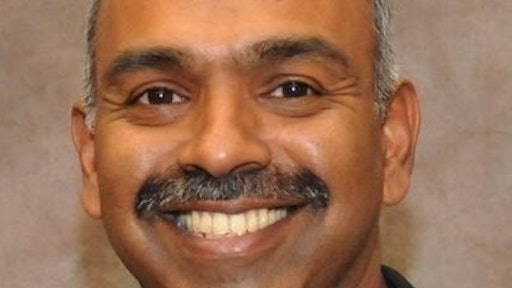 Months before the onslaught of the holiday season, retailers begin preparing their stores with seasonal merchandise and holiday decorations. Supply chain and logistics processes thus need to be efficient enough to handle the shopping increase. Industry reports suggest that a dedicated holiday supply chain strategy needs to be put in place at least six months ahead of time, nine months would be ideal.
The more severe challenge, however, is the ability to offer online as well as in-store inventory presence. Much of this is now done through third-party channels or shipped directly to the customer. Perhaps this is one of the primary reasons for inventory and delivery snafus as most consumers demand delivery within a day and the flexibility to return the product.
Without real-time visibility, a company can carry too much inventory, which leads to decreased cash flow and increased warehousing costs. Worse yet, products could go out of stock at the peak of the holiday season, leading to sales loss and unhappy consumers. Having the ability to see inside the supply chain, including work-in-progress inventories, increases lead time and allows companies to respond to unexpected demand shifts. This brings us to the ways in which we can circulate the current inventory: Omni-channel shopping.
Successful supply chain planning doesn't only mean supplying goods. It serves a higher purpose of being able to promise—at the right moment and with confidence—to fill an order from store stock, the retail network, or even a brand vendor's warehouse. So the real challenge is to invest in the right inventories to provide the optimal service level. This in turn requires channel integration—the ability to sense, collect and analyze demand signals from both physical and virtual channels. The holiday season must be maximized at all costs—it is estimated that retailers derive between 10-20 percent of their annual profit in this season. To effectively and efficiently deploy an omni-channel strategy, retailers must focus on three things: the Customer, Inventory and Orders.
They must understand all customer behavior. They must develop a strategy that delivers a consistent, homogenous experience for the customer, while understanding individual preferences and what motivates them to buy.
With a great brand or product, omni-channel necessitates that the inventory is available for sale at the right price and right time. The inventory and order allocation methods need to support both the physical and logical inventory deployment strategies. Finally, omni-channel is about order fulfilment. Retailers must be able to ship from a distribution center, store, vendor, and yes, even a competitor, to meet or exceed customer expectations. And the ability to complete a reverse logistics order is just as important.
Consumers today prefer to buy online, and at the same time, seek flexibility in shipping and return options. According to the National Retail Federation, online and e-commerce sales grew 6.8 percent to $101.9 billion in 2014. This is perhaps why so many omni-channel retailers are seriously re-visiting inventory management strategies. Some are building dedicated online customer fulfilment centers to directly support online orders. Others allocate a separate inventory for supporting brick and mortar needs.
Much was made in the past couple of years regarding the estimated millions of delayed packages containing e-commerce based orders that were holiday gifts. Even manufacturers and logistics providers realize that to succeed in the coming years they'll need to be able to see and respond more quickly to consumer demand. In effect, the whole chain from the retailer to the raw material suppliers must work together to give the end-consumer what he or she wants, on demand.
The concepts of lessons learned and planning accordingly are resonating for Jeff Brady, director of transportation for Harry & David, a multi-channel specialty retailer and producer of branded premium gift-quality fruit, gourmet food products and other gifts. "We were impacted as were all retailers and going into holiday 2014, we have challenged our partners to develop creative solutions to help alleviate that. Our business is hyper-seasonal and levered to this holiday season, we need to do things to help mitigate these risks and we've challenged FedEx to assist in this effort. We've tried this year to be even more diligent in our peak forecasting to help our partners to be successful."
Padman Ramankutty, Founder and CEO of Intrigo Systems