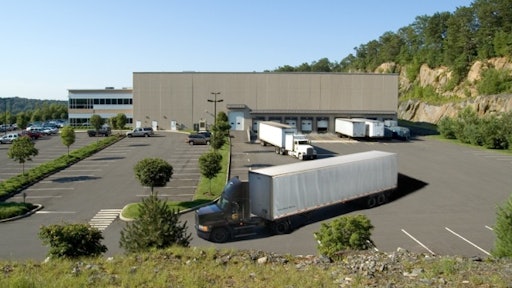 The last leg of e-commerce defines a customer's shopping experience. When brands fail to deliver top-notch fulfillment services, it leaves a bad taste with consumers and can negatively affect customer loyalty. According to the White House Office of Consumer Affairs, dissatisfied customers each tell between nine to 15 people about a poor experience, so one poor experience can be long-lasting. Fulfillment is usually the last thing customers experience in your sales cycle and can be the first thing they share with friends when recounting a shopping experience. Your level of fulfillment is representative of your brand's core values, so make it count.

Consumers Expect Great Fulfillment from Brands

We're in an on-demand age, meaning that people want exactly what they want when they want it. Fulfillment services have to be fast to meet consumer demands. Third-party retailers like Amazon and Wal-Mart took fulfillment to a whole new level by offering cheap prices and fast ship times. This raised the bar of fulfillment for brands. In fact, the average ship time for the top 25 retailers was only 3.1 days. If brands can't keep up with, and even exceed, the fulfillment efforts of third parties, they'll start bleeding sales.

It's not just about speed for fulfillment—free shipping is becoming an industry standard. In fact, according to an Alphawise study, nearly 80 percent of consumers would buy more online if they had free shipping. Also, 55 percent of online shoppers said they were more likely to abandon their carts if they didn't get an offer for free shipping. So not only can free shipping win you customers, but a lack of it can cost you them.

Seamless fulfillment makes the purchase process easy and pleasant for customers, a mindset that transfers over to your brand. Without great fulfillment, you're costing your customers resources in time. People will be disappointed if a product arrives late, incorrect or damaged. While these things happen, order accuracy should be at 99 percent. And in order to avoid late products, you should ship out 85 percent of orders within the first day and 95 percent within the first two days. If you're leaving customers waiting, and they have to inquire about or return a product because it is damaged, that's even more time and effort expelled on their part.

The last leg of e-commerce is by nature the customer's end goal. They want a product, and the best way to satisfy that desire is to deliver it quickly and simply. When shopping in store, the delivery of a product occurs at the same time as the purchase. e-Commerce purchasing involves deferred delivery, which is both a benefit and a hindrance. One advantage to having separate purchase and delivery experiences is that brands have two opportunities to impress and please customers—which means two chances to disappoint them, too.

Optimize the Fulfillment Process

How can brands optimize the fulfillment process? One obvious first step is to offer free shipping. People love free shipping because it means they don't have to pay a premium for online orders, and it also means that the price you see for a product is (more or less) the price you get. Sixty-eight percent of shoppers even say that free shipping would cause them to recommend a store to another person. But, if shipping takes weeks, even if it's free, customers will become unhappy.

Free shipping alone is not enough. To optimize fulfillment, brands must offer options for expedited shipping, and they should also consider subscription-model fulfillment services to cater to customers and build brand loyalty. For many customers, it's often more important to have the option for expedited shipping even if they don't actually use it. Sixty-seven percent of shoppers desire an expedited shipping option, yet only about 16 percent of consumers actually purchase and use it.

A subscription shipping model is another good option, particularly to strengthen customer retention and lifetime value. Let customers pay a recurring fee to receive free or subsidized shipping every time they buy directly from your brand. Not only does this make the fulfillment process easy for customers, but it also wins loyalty and incentivizes consumers to choose you over third parties. If they know, for example, that they can get free expedited shipping with your brand (and that they already paid for it), it incentivizes them to choose you over competitors, big-box stores and third-party retailers to make their subscription fee worth it.

Another way to improve the fulfillment process is to utilize drop shipping. Drop shipping can make for a more efficient process, but to avoid human error, you have to make sure that you integrate, and even automate, the backend technology between the retail store and whoever is shipping the products. If your brand can properly integrate between the manufacturer and the order form, then the manufacturer receives an alert as soon as a customer places an order, enabling it to begin fulfillment immediately. Integration minimizes lag time, confusion, errors and other delays simplifying the fulfillment process. It also reduces the margin of error on the manufacturer's end, which—from the customer's point of view—is part of your brand anyway.

Simplifying the last leg of e-commerce can make for better experiences for consumers and brands alike. For consumers, by shortening the road to receiving a product; for brands, by creating happy customers. By cutting down the number of steps between making an order and receiving the delivery, consumers have fewer chances for cart abandonment and brands are more likely to complete a sale.

Simplicity is also about options. While it's important to have expedited and regular shipping options, too many options can confuse customers. And this doesn't only apply to shipping options, but also for things like gift-wrapping and packaging. Give customers all the basic options they want, but no more than that.

Make it easy for the customer to place an order and set up delivery, and you'll find they'll be ordering with your brand directly more often. The last leg of e-commerce has a lasting effect on customers' brand approval and loyalty. Make it count.
Reuben S. Hendell is the CEO of BrandShop.
Companies in this article