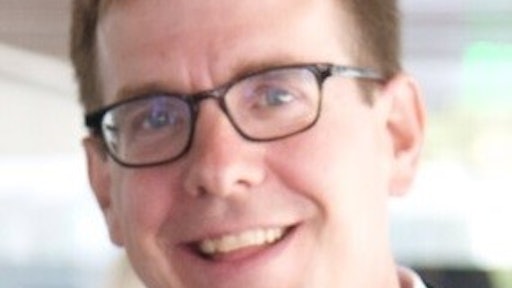 "Undoubtedly." It's the simple answer most tech industry watchers give in response to the question of whether or not Uber will move beyond delivering people and into delivering packages. But according to The Wall Street Journal, Uber allegedly failed to convince at least Starbucks, Apple and GrubHub to let it deliver their packages. And despite a major shift earlier this year into package delivery, Sidecar has yet to find many takers beyond Eat24, a Yelp-owned company. And Lyft? While it has yet to show an interest in package delivery, it seems only a matter of time before it joins its competitors in the delivery game.
"Undoubtedly" is also the best answer as to whether these and other on-demand transportation companies will struggle to convince retailers, distributors and other high-volume shippers to let them make their deliveries. There are a few key reasons why transitioning from the pickup and drop-off of people to packages is not as easy as finding some independent contract drivers, adding a toggle switch at the bottom of an app and signing up a few well-known brands.
The Highly Optimized Pricing of Local Delivery
Many experts point to the great density—sometimes referred to as geographic saturation—Uber and its peers enjoy in many markets as an advantage they have over FedEx, UPS and other logistics providers. However, it is difficult to imagine that a passenger would be willing to put up with the delay of a driver stopping to pick up or drop off a package. Several on-demand companies offer a carpooling service—in which two parties traveling on approximately the same path are picked up and dropped off, when most efficient, in order to share the fare—but the wait time for packages is comparatively much longer.
Imagine, as a passenger, having to wait for your driver to find legal parking, gather the right package from the trunk and then locate the recipient to gather a signature, not to mention the safety and security issues of leaving the car running so you remain comfortable. That's not a ride most people would like to be on, even if they are paying a significantly lower price.
The big logistics providers have great density today as well and can provide cross-market service, which the on-demand companies cannot do without coordinating handoffs and consolidations across different vehicles and sorting facilities. And, while the on-demand companies may have an advantage over UPS and its peers when it comes to same-day and local delivery services (i.e., pickup and drop-off within 50 miles), there's already a significant, oft-forgotten player fulfilling that need today: the local delivery industry (also known simply as couriers).
Local delivery is a $45 billion industry in the United States that does 2 billion deliveries per year. While couriers may not have well-known brands, major players like Amazon, Target and Google Express use them for same-day business-to-consumer (B2C) delivery, and couriers built up massive density thanks to business-to-business (B2B) deliveries for companies such as Staples and McKesson. Similar to the taxi and black car industry that Uber and its peers disrupted, the local delivery industry is traditionally difficult to work with since it is comprised of more than 7,000 companies in the U.S. However, service- and technology-based companies are organizing and streamlining the industry to make it easier for shippers to work with it and improve the customer experience it provides.
While on-demand companies could certainly cut into the local delivery industry's business with their better-known brands and large coffers, entering the same-day and local delivery market would require a significant amount of initial subsidization to overcome the industry's large existing B2B package volume.
On-Demand Service: The Premium Tip of the Local Delivery Iceberg
Ever since eBay and Postmates started the same-day revolution by offering one-hour (a.k.a., on-demand) delivery, these companies were molding consumers' expectations of same-day and local delivery. However, one-hour is a premium service level that accounts for a small percentage of deliveries. While it can be argued that making this service more easily accessible through a mobile app will increase its use significantly, companies offering this service today heavily subsidize the price directly or indirectly by comingling it with food deliveries (i.e. Postmates). Even eBay this year decided, at least partially due to a lack of demand and difficult economics, to shutter its on-demand delivery business.
Amazon now offers on-demand and AM/PM service (i.e., order in the morning for delivery by end of day), but it's driving the latter as the standard. And as it did with free shipping and low-cost two-day service, Amazon will shape consumer expectations around same-day delivery, meaning that brick-and-mortar retailers, and those delivering their packages, will soon need to meet this expectation as well. AM/PM service requires different drivers to perform pickups and drop-offs, and facilities to consolidate volume across shippers—all to create dense routes that keep drivers happy by ensuring they are well-paid (something Uber and Lyft laser-focus on today).
UPS, FedEx and the Postal Service will also struggle to provide this service level since they're optimized to consolidate volume overnight and send drivers out in the morning, although they could presumably repurpose a part of their operations to get there. The local delivery industry, however, already provides AM/PM service for Amazon, Target, mattress retailers and many distributors, such as Grainger and Omnicare.
Uber and its on-demand peers' business models depend upon being largely technology based and their valuation depends on the use of independent contractors. It seems extremely unlikely we will ever see an Uber, Lyft or even Postmates-branded sorting facility in markets across the country, and for this reason, most retailers would not work with them, since they would be unable to provide the AM/PM service. Furthermore, when pickup or drop-off routes are consistently laid out for drivers, it's difficult to maintain the independent contractor classification—ask FedEx.
Shippers Require Tools to Manage Local Delivery
In addition to needing to modify their driver apps and management platforms for package delivery, the on-demand companies would also need to build tools to help shippers manage their same-day and local delivery operations. Existing releases of transportation management software (TMS) don't meet the unique challenges that come with local delivery and high-volume shippers needed to build their own platforms (Amazon or eBay through their 2013 acquisition of Shutl). However, in the last few years, specialized local delivery technology platforms emerged.
The top platforms start by providing shippers with real-time visibility, down to the package and driver levels. This information can be shared through the shippers' websites and apps, as opposed to requiring them to use the logistics providers' tools or apps. The platforms then use this visibility to provide shippers with a broad set of operations and quality-management capabilities, including alerts to proactively warn of potential issues such as a late delivery, analytics to spot areas with increased frequency of package theft, and issue management to pass refused delivery cases back and forth across shipper teams and drivers to resolution. Many logistics providers license these specialized local delivery platforms to make it easier for high-volume shippers to work with them.
Certainly Uber and its peers have the technical knowhow and legions of engineers to build tools for shippers, but they would be entering entirely new territory if they were to build an enterprise platform for someone other than themselves to use. More importantly, it would take significant time to build and evolve their platform to the point that shippers committed to same-day and local delivery would trust them with their business.
While these three reasons for struggling with package delivery are not insurmountable, on-demand companies would need to invest a large portion of their coffers and shift their focus toward addressing them. The service level reason in particular is troubling, since it is wholly at odds with their current technology-driven business models. And as far as winning the war on price, that would require significant subsidies for a long time and, at some point, investors, even Uber's, are undoubtedly going to want these companies to focus on making their people delivery businesses profitable.
Companies in this article