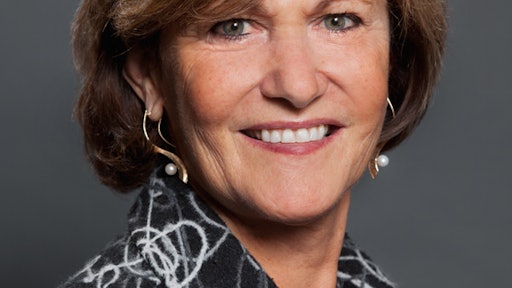 Today's shoppers expect the products they want where they want them and when they want them, thanks to you-know-who. If you don't already compete with Amazon, you most likely will at some point (right, grocers?). In fact, with the behemoth scoping out physical store spaces, it is likely to be sooner rather than later.
However, no one is untouchable in the retail jungle, and Amazon's position at the top of the fulfillment heap is being challenged. A crowd-sourced startup is currently partnering with 4,000 retailers (including Macy's and Bloomingdales) to help them beat Amazon at its own same-day delivery game in 33 markets. Fulfillment and logistics services like this are likely to loosen the e-commerce giant's grip on retailers and threaten its revenue.
Competitive discussion aside, nothing sends a shopper out the door faster than out-of-stocks. A recent global study reported that out of the 82 percent of in-store shoppers who experience stock-outs, 65 percent take their business elsewhere or do not buy at all.
So, the handwriting is on the wall: Retailing's future is inextricably tied to how well it can scale up to the incredible level of fulfillment shoppers now demand. Plus, omnichannel retailers are further challenged to provide a unified shopping experience that delivers convenience, engagement and service to the customer at all touch points.
Preparing for the Journey
The number one obstacle(s) to achieving these goals are the disparate, channel-centric legacy systems retailers have adopted as their retail enterprise has evolved. Legacy inventory management systems were not purpose-built to provide continuous, cross-channel inventory data in real time as required to make an omnichannel organization tick. Lack of cross-channel integration prevents retailers from reacting quickly in answer to fluid sales data and fast-changing trends.
So what's the answer? Since the store is projected to account for 85 percent of purchases as far out as 2025 (Forrester Research), the natural hub of cross-channel interaction points to the physical store's point-of-sale (POS). Therefore, the POS platform must provide exceptional inventory management, data-capture and data-sharing capabilities across the entire retail enterprise.
Step One: Real-time Inventory Management
Mastering fulfillment starts with a comprehensive inventory management system that provides store associates access to real-time inventory status across the entire omnichannel enterprise. Overnight or periodic updates don't work in light of the fast-flowing movement of inventory across the distribution network and entire supply chain (manufacturers and product providers). If inventory isn't updated to the instant, shoppers could be directed to the wrong store for a pickup or misinformed about a delivery date. These situations threaten customer loyalty, to say the least.
To automatically orchestrate the most efficient order fulfillment and subsequent replenishment, inventory management must be an open, distributed system that makes each store a virtual distribution center or warehouse. This model gives all stores (including franchisees in a mixed ecosystem) access to a larger inventory base and the ability to "exchange" inventory, which optimizes revenue capacity and protects margins. For instance, instead of heavily discounting warm-weather clothing at the end of summer, stores in the North can send unsold items to their Southern counterparts, where they can be sold at a minimal, if any, discount. In addition, a configurable, rules-based system that reconciles variables, such as product cost, sales price and commission, provides accounting information that helps track profitability.
There are plenty of operational benefits as well, including productivity improvement, lower labor costs and better decision-making. Instead of having to track inventories manually, automated low-inventory alerts and store-level orders give store personnel time to focus on service and engagement activities that drive customer loyalty. Imagine a system that allows items on layaway to be resold until close to being paid off, at which time it automatically issues an alert if replenishment of the item is needed.
Visibility into inventory levels and activity at all stores (online and physical) provides merchandisers and marketers with valuable insights, such as:
Impact of promotions and sales.
Allocation to outlet units or return of defective product to manufacturers.
Replenishment based on performance of test products.
Adjustment of product mix based on SKU data.
The advantages add up to better buying decisions, stronger vendor bargaining position, more effective promotions, more predictable store sales and enhanced profitability.
Step Two: Distributed Order Management
Real-time, global inventory management is the critical foundation for transitioning from allocation and replenishment in reaction to changing product demand. It drives a configurable distributed order management (DOM) system that:
delivers precise, real-time inventory levels;
enables flexible allocation based on not only what customers are buying, but also how they are buying;
empowers fulfillment options that merge the highest level of service with the greatest efficiency;
unites customers, orders and inventory into a single view.
By continuously reconfiguring and allocating inventory based on real-time customer behavior (detailed POS transactions, including quantities purchased and returned by channel, location and method) rather than historical allocation, DOM has the power to eliminate out-of-stocks and optimize fulfillment efficiency.
Step Three: Demand Forecasting
DOM is essential for enabling demand forecasting and the most precise level of product availability in the complex omnichannel supply chain. When driven by the shared customer experience model, synchronized inventory management and DOM systems unite customers, orders and inventory, and help retailers keep up with changing store inventories and vendor supplies. And, just as important, they provide a total understanding of product purchases (which channel, fulfillment option, purchase method).
Keep up to Stay Current or Drown in the Current
Lightning-fast, trend-setting social media can propel a product into popularity, creating unanticipated demand that can send retailers into a foraging frenzy for that product as well as similar items. Conversely, a product can be trounced into the depths of obsolescence, flipping assets into liabilities on the proverbial balance sheet. Therefore, retailer agility is vital, driven by robust inventory management and distributed order management that enables retailers to stealthily seize opportunities and avoid missteps in order to thrive, if not survive.