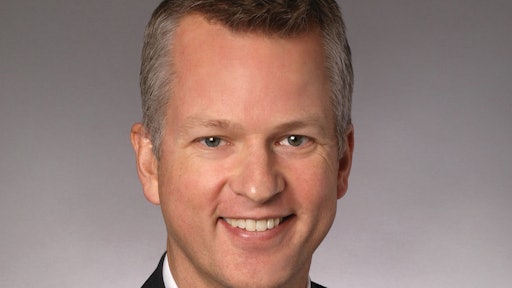 Just three weeks shy of the presidential election and thousands of viewers across the country tune in to the presidential debates between Republican nominee Mitt Romney and President Barack Obama. And while it's to be "debated" (no pun intended) whether the debates will have a major impact in who is elected for office on November 6, they serve as an important platform for both parties to voice their stance on the issues affecting not just the U.S., but the global economy as well.
For businesses—both small and global—how each party's future plan for the reshoring and outsourcing of U.S. jobs pans out is of utmost importance. It's evident that U.S. manufacturers continue to bring jobs back home (see last month's coverage at http://bit.ly/S83UQ2 and http://bit.ly/R05bhp) as countries like China experienced coastal wage inflation in manufacturing plants. But not all jobs will be reshored and a number of companies—such as Crown Equipment and TomTom—continue to expand their global footprint to countries like Brazil and India.
And with such activity, it is important to understand what each country offers to companies looking to globally expand. For ex., in China's case—where taxes are becoming more expensive, land is scarce and energy cost is escalating—"this is giving rise to us starting to read more about companies bringing manufacturing back home," explained Darin Buelow, Principal, Deloitte Consulting, New York, N.Y.
"China fundamentally is evolving and it's moving up the curve in terms of its middle income and consumer class," said Buelow. "About eight to 12 years ago, China was exclusively an export processor—they wanted to be the world's manufacturing shop and they've largely succeeded. But as they achieved success, they developed a burgeoning middle class—one that wants all the same things that the Western middle class has. More and more of the Chinese people have emerged from poverty and became spenders—while at a slow pace because their culture is to save money. They want expensive sunglasses, cars and food. So more and more Western manufacturers view China as a destination for products. And many of the plants that are being deployed to China are not going to export processing zones but instead are designed to build products destined for the Chinese market. As we coach manufacturers on how to look at China, the question is: 'Are they viewing China as an export platform? Or are they viewing China as a market?' That's an important distinction and one that some manufacturers need to define," Buelow continued.
Such developments in China caused other countries to work on building up their own infrastructure. Additionally, it's making some supply chain players—such as export processors—reconsider locations outside of China and if there is a set of emerging markets in Asia that perhaps makes more sense for export processing.
Where is next after China?
"There are alternatives to China," confirmed Buelow. "There are several countries in the Asia-PAC region that the Chinese themselves are moving manufacturing to because of China's coastal wage escalation, increasing utilities costs, regulations and environmental restrictions. Places like Vietnam, Thailand and Indonesia come to mind as low-cost locations that are not really huge consumer markets yet and serve as more of an export platform. Vietnam has an abundant labor supply, a safe operating environment and relatively affordable electricity and good port access. So some of the Chinese companies already deploy there—and some Western companies are also already there and more of them will begin to look at such regions."
In fact, Thailand and Indonesia ranked 57th and 58th in the World Economic Forum's top emerging economies, according to its "Global Enabling Trade Report 2012." And in the cases of the BRIC countries, "they are maturing to the point where they are no longer the first choice for export platform production," said Buelow.
"They are maturing to the point where they are the next United States in terms of consumer market," he continued. "India, Brazil, Russia—none has the kind of appeal that China can offer in terms of labor force and market size. India—much more known as a services economy—would love to have the manufacturing export platform that China has, but they don't."
But just as manufacturers deploy to China to serve its middle-market, so too can be said for U.S. companies looking to India.
"The projects we are working on right now in India are inwardly-facing," said Buelow. "Manufacturers are going to India to make products to sell. So as people move up the income stream in India, they are going to be able to afford products just as in China—and so we're seeing more hits from American companies wanting to deploy manufacturing there."
In the case of Brazil, a number of Western manufacturers set up shop in its region in order to stay competitive. "Western companies cannot be competitive with the local Brazilian manufacturers unless they build a plant in Brazil and make it local," Buelow confirmed.
Nonetheless, it is important to understand the challenges that U.S.-based companies operating in Brazil—or those looking to expand to Brazil—face.
"Brazil attracted so many manufacturers that some of the communities in Brazil have 50,000 to 300,000-people towns," said Buelow. "And while the unemployment rate is below one percent, Brazil can't continue to have manufacturing deployed there because they won't be able to find the labor. The Brazilian labor force is not as mobile as in other countries—it's difficult for people to commute. Many people don't have cars so they are stuck in these towns. And a lot of these over-populated towns just don't have the labor force, which means that wages are going to increase. And as wages increase, Brazil products will become more expensive. What Brazil has is a very restrictive customs and duties regime that inhibits companies from making money who want to import their finished goods into Brazil and then sell it within Brazil. So your iPhone will cost two times in Brazil what you would pay for it in Manhattan because of import duties," Buelow explained.
Conditions analysis
In the wake of the 2008 U.S. recession and ongoing European debt crisis, it is evident that no country can absolutely predict what will be of its economic condition. Nonetheless, businesses must weigh all the possible odds when expanding their global footprint to come out on top. Is the talent available in the region? Is the area a pro-business area? Are the necessary suppliers and vendors in the area your business is looking to expand to? Such qualitative factors are key in determining your company's global plan.
Companies in this article