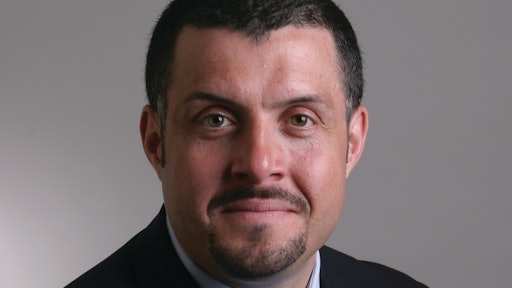 Third party logistics (3PL) providers, just like any business in supply chain, have their uphill battles. Customer pressure to reduce costs, a better focus on sustainability, fluctuating fuel costs, commoditization, reduced carrier capacity, talent shortages—these are all challenges that 3PLs faced during- and post-recession and continuously address. This month, Supply & Demand Chain Executive brings you Part II of our three-part "3PL Update" series, in which leading 3PL's give us their take on overall industry logistics trends, business challenges and their growth strategies going into the next few years.
Are there any other challenges (not mentioned above) that need to be brought to light?
Tim Eusterman, Senior Director, Industry Marketing, Intermec—One area that 3PL's have been challenged with for a long time is managing their internal systems on the floor of their distribution centers. Because of the mix of clients and their particular operations models—including Warehouse Management Systems (WMS), single- and multi-client site operations requirements and the range of mobile computing technology and equipment options—finding a 'least cost' operating model that benefits both the 3PL and their clients has been difficult. In today's high performance DC environment, there is no doubt that technologies—such as voice-directed work both on wearable and vehicle-mounted computers and multi-function handheld computers with capabilities such as near-far scanning, advanced imaging, RFID—can significantly improve worker performance, morale and equipment utilization rates. But managing these technology platforms, as demand for labor shifts with seasonality or between various sites in the 3PL's network, has never been more difficult. 3PL's need to look to their mobile computing partners for new solutions to meet these demands, both in terms of technology and with regard to WMS integration support, purchasing/leasing/rental options, and life-cycle services models to extract the available productivity increases, improve their return on assets and lower overall operating costs.
Matthew Menner, Senior Vice President, Transplace—There are a number of regulations that could greatly impact transportation—and the overall quality of life for the U.S. population—in the near future including CSA, hours of service (HOS) changes and electronic on-board recorders. Regulation is expected to decrease driver utilization by three percent, which will exacerbate the current shortage of long-haul truck drivers (approximately 100,000 and growing) and cause even greater capacity challenges when there is an uptick in the economy. It's critical for shippers to strategically plan for this challenge to ensure access to truck capacity and avoid disruptions in the transportation of goods.
Jim Moore, Vice President of Supply Chain Excellence, Ryder Supply Chain Solutions—A major challenge that businesses face today is regulatory changes. For example, the Compliance, Safety, Accountability Act (CSA) has made professional driver recruiting and training and fleet maintenance even more complex. In addition, transportation-related regulations can vary by state, which increases operating costs for compliance.
Clyde Mount, President, 3PL Worldwide Inc.—Our greatest challenges lie in figuring out the best ways to: ramp a customer quickly (not an easy task); configure a facility for efficient operations across a broad range of client needs; configure business rules; configure customer-centric reporting; integrate with client e-commerce and business systems (ERP, WMS, EDI, etc.); and efficiently add extra services that add value to our clients each and every day (customer service, inbound sales, outbound sales, etc.).
Tony Zasimovich, Vice President, Global Logistics Services, APL Logistics—The fast-changing technology spectrum is also a challenge because it requires that 3PL's constantly upgrade their IT solution offerings—a proposition that can be time-consuming, complex and expensive to keep up with. Customers are also expecting their 3PL's to provide an increasing level of supply chain thought leadership, especially as their relationships with specific 3PL's progress.
What do your customers expect from you now versus two/or three years ago? How have the services that a 3PL provides changed since the recession?
Eusterman—Many of our 3PL clients have taken the offensive with respect to the business situation over the past several years. In tough economic times, our clients have been looking to Intermec for help in developing solutions that fundamentally attack the inefficiencies in their distribution center and transportation workflows; and to help consolidate mobile computing operating costs. These two issues are at the heart of every leading 3PL operation—improve baseline workflow productivity and accuracy which drives operational excellence and customer satisfaction; and implement a 'least cost' mobile computing strategy. We have been able to attack both sides of this equation for our customers by focusing on what we call the Intermec value engagement process. We find our 3PL clients to be very open to this process where we collaborate with our client's operations and IT teams, our internal experts and our key partners to deliver complete business solutions and lifecycle services options to address their specific challenges.
Menner—Vested outcomes. Savvy shippers expect the 3PL's to construct and execute on a 'performance-based' commercial agreement. This means that both parties share a vision for the future—starting from a commonly-agreed-to position and jointly crafting a roadmap for the future state end point. Both parties share in the success of the program as well as the downside if the agreed-to-improvements are not achieved.
Moore—In 2008 and 2009, customers demanded reduction of rates. Over the past 18 months, the emphasis changed to performance and supply. Also, innovation is now a very important attribute that businesses are expecting from their 3PL partners. At Ryder, we get innovation through deep expertise in the industry verticals we serve and it comes in several ways. When we say innovation, what we mean is engineered innovation, where we focus on delivering new value for our customers. Whether it's a new service or a new capability, that's what customers want.
Mount—Given the continuous increase in FedEx and UPS shipping charges, customers want the most efficient freight and shipping rates they can find. Reducing transportation costs is always a top priority for shippers and 3PL's alike. And due to an increasing desire to streamline operations, customers want broader services—the all-in-one provider. As a result of the recession, loyal customers are top of mind for the retailer and building the customer relationship and lifetime value is important.
Zasimovich—Customers have always looked to 3PLs for more cost-efficient supply chain solutions. However, that desire became even more pronounced during the recession—which is why programs like our company's continuous improvement program (which has used disciplines like Lean and Six Sigma throughout our global facility network) took on even more significance. We've been able to pass along more than half of the $28.6 million dollars in savings these programs achieved directly on to our customers, along with many increased efficiencies you can't put a price tag on—and that's always welcome. Most companies look to 3PLs like us for greater optimization of their distribution plans to drive down the costs of transportation and facility handling. They're turning to 3PLs to help them 'risk-proof' their supply chains as much as possible. Whether it's a weather-related incident such as a hurricane or one that's more man-made such as a possible work stoppage, they want 3PL's to use their networks, relationships, expertise, systems and ingenuity to help them anticipate and respond to incidents so they can eliminate or minimize potential disruptions.
What emerging market technology innovations can aid you in the services that you provide and help you better meet customer expectations? Do you plan on investing in these solutions?
Eusterman—There are a host of very compelling technology innovations available to 3PL's today to meet a variety of needs. These range from wearable and vehicle mounted voice-directed work solutions, to "smart" mobile printing, to advanced imaging/scanning capabilities. We are driving innovation in all of the above areas and around unique software solutions that address holes in many primary workflows. These solutions are targeted at discrete work activities and are built to integrate and add value to the existing and "next gen" SaaS and HTML5 host applications. From augmenting basic internal DC workflows to interfacing with clients at the point of pick-up and delivery, these software applications are designed to improve productivity, accuracy and reduce operating costs. The key for us is engaging closely with our clients and partners to make sure we understand their issues and deliver solutions that add real business value.
Menner—We continue to align with the common technical denominators used by our key trading partners (transportation service providers). This means enabling our technical operating platform to easily interact with the mass proliferation of smart devices used by our customers—be it the SVP of SCM for a retailer receiving business intelligence reports on his iPhone; or a small motor carrier who is updating shipment-level status messages via a browser session within our Carrier Portal. It has less to do with ground-breaking advancements and more to do with using what is already available in a better, more efficient manner.
Moore—IT is a key part of our value across our business. There are certain trends upon which everybody is focused and we have an IT roadmap in each vertical industry group. Some of these focuses are mobile computing, such as being able to track shipments and progress of orders against a plan using a cell phone. Others include easier-to-use customer interfaces and better data mining.
Mount—We've made a number of investments but right now we're focused on speed to market. We're automating EDI setup and transfer, eliminating the middleman and delivering fast, efficient and cost-effective EDI services. We've also implemented a new WMS to penetrate the apparel and catalog markets more effectively.
Zasimovich—SaaS and cloud-based solutions; B2C e-fulfillment solutions; and labor management tools.
Missed Part I of our 3PL Update series? Visit http://bit.ly/P4lJxt. And check out Part III in which industry 3PLS continue the discussion on overcoming industry obstacles, what services they are bringing to market and the changes ahead.