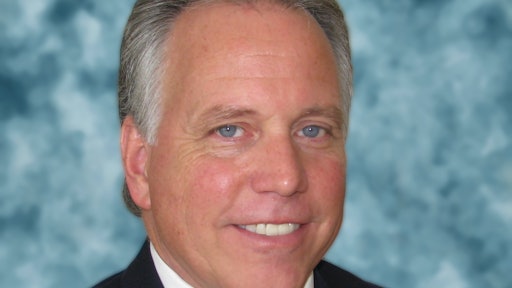 In Part II of our "3PL Update" online exclusive of the month, we learned what challenges, customer expectations and market technology innovations are driving such leading third party logistics (3PL) providers as Intermec, Transplace, Ryder SCS, 3PL Worldwide Inc. and APL Logistics to bring their A-game to this competitive industry segment of supply chain. From industry regulations to system management to the fast-changing pace of the technology market, 3PLs have their hands full going into the home-stretch of 2012 and beyond to continue to drive their competitive edge, meet and exceed customer demand and grow their business. In the last of our three-part "3PL Update" series, these 3PL's go further to share their best practices, strategies, differentiators and give us a glimpse at what value emerging markets hold for 3PL's all-around.
Are there any particular segments of what a 3PL provider offers, or how they operate, that are increasing in demand?
Matthew Menner, Senior Vice President, Transplace—Shippers are looking for greater visibility of the current market and their transportation network in order to make more insightful, data-driven decisions. They are using business intelligence to gain visibility of their transportation costs and leverage detailed reporting and analytics to aid in the development of effective transportation strategies to drive efficiency and savings. Shippers expecting 3PL's to deliver 'beyond tactical execution' and introduce true innovation which yields improvements in service and cost performance.
Jim Moore, Vice President of Supply Chain Excellence, Ryder Supply Chain Solutions (SCS)—Ryder serves customers across all industries. In our supply chain business in particular, we are organized around industry verticals – automotive and industrial; retail, Consumer Packaged Goods (CPG); and high tech. We see demand increasing across the board from all areas.
Clyde Mount, President, 3PL Worldwide Inc.—3PL companies have a culture of rapid response and building flexible systems to serve the customer. There is a growing use of 3PL's to level the demand peaks from customers' seasonal business—and a growing number of companies use multiple 3PL's to service their needs. Increasingly, many customers look for a one-stop-shop logistics provider—where a single interface can support call center, warehousing, freight, shipping, order status and other services. Advanced e-commerce and back-end features are also in growing demand, alliances that reduce the time to market and are the business process behind the e-commerce engine, coupling it with a best-of-breed, real-time back-end production and reporting system. Additionally, demand-side order management systems (OMS) are increasingly of interest to customers—specifically those designed to identify fraud; process card-not-present transactions efficiently; provide exceptional up-sell and cross-sell capabilities that increase revenue and add to the average order value (AOV); and provide up-to-the-minute reporting.
Tony Zasimovich, Vice President, Global Logistics Services, APL Logistics—The origin logistics services we provide are starting to take a very different form. While customers traditionally looked for export-oriented supply chain solutions (from countries like China to countries such as the U.S.), that's begun to change as these origin geographies started becoming major consumption markets in their own right. Now customers are looking for more of a hybrid distribution solution that meets the combined needs of both an export-oriented supply chain and the demands of local distribution markets. Several customers expanded their degree of outsourcing in the areas of transportation management and technology. As transportation technology and optimization become more complex and expensive to deal with, companies are turning more to their third-party transportation and management partners to provide more—and broader—technological services.
What internal strategies, changes, processes or best practices have you initiated this year or plan to enact differently in the next one-to-two years to address your business goals?
Menner—We continue to build on existing capabilities and service offerings gained from last year's acquisition of SCO Logistics which expanded our reach into the chemicals vertical. Additionally, Adrianne Court was brought on as Transplace's chief human resources officer and heads our talent acquisition program, which attracts outstanding supply chain management graduates from leading universities. This program supports Transplace's commitment to continued company growth and acquiring exceptional talent in order to provide the highest quality services and expertise to our customers while fueling our growth curve.
Moore—We're making investments in sustainability and will continue to work with customers to help them realize the environmental benefits that come from outstanding supply chain execution. We're also investing in internal project management processes to assure our business transitions are seamless. Recruiting and developing our people continues to be a top priority.
Mount—In an effort to streamline operations as much as possible for our customers, we initiated real-time processes and reporting; and a highly configurable WMS, OMS and branded reporting platform. We expanded call center services, revenue- and customer service-driven process and technologies within the OMS, customer service and sales divisions and e-commerce and back-end integration, including real-time order processing, sequencing and ability to cancel and/or change deep into the production cycle. Our goal is to set up a new relationship in 25 percent of the time it used to take and do it without missing any expectations from our clients or their customers.
Zasimovich—We continue our huge emphasis on driving waste and inefficiency out of all elements of our supply chain via our Lean, Six Sigma and other initiatives – which started at our U.S. operations but have begun to be rolled out worldwide. We formalized our approach around our corporate sustainability strategy with which we give greater focus to our service delivery portfolio around important green initiatives. At the corporate level, we put together a team dedicated to strengthening the efficiency culture within our organization. Change management and equipping staff with relevant training resources are integral components of this process. In the last couple of years, we consolidated and centralized some of our back-office processes, moving them to global centers of excellence based in lower-cost locations. Encouraged by the results, we look to expand this program but with the guiding principle that our level of service delivery to customers must not be compromised as a result.
What new services have you introduced this year? And will your new services become a part of your standard offering?
Menner—In late 2011, Transplace acquired Celtic International which dramatically strengthened our intermodal capabilities. We see enormous continued growth potential in intermodal transportation as truckload capacity tightens and fuel prices remain high. For our customers, we can divert over the road freight to intermodal freight thereby saving them money (rate and fuel surcharge) while achieving truck competitive transits times on many of the major trade corridors.
Moore—This past year we built new capabilities in each of our vertical industry groups, including: enhanced primary food packaging in CPG; order fulfillment for service parts in automotive and industrial; repair, packaging and enhanced product completion in high tech; purchase order management and ocean consolidation in retail; and control tower and transactional trucking in oil & gas.
Mount—Fast set-up; a reporting and analytics portal; an expanded multi-channel contact center; expanded services for catalog companies; and consolidated shipments for both outbound and reverse, 'smart' logistics services.
Zasimovich—In February, we introduced ShipmentOptimizer, which is optimizes international shipments based on the following three criteria at once: arrival at destination on a preferred date; maximized space/load utilization; and minimized overall transportation costs. As a result of this, shippers can enhance their inventory allocation decisions and ship more efficiently and accurately. We also expanded our global trucking capability and organization; added two origin points in China and one in Indonesia to our OceanGuaranteed shipping product; launched intermodal rail service connecting China's hinterland to ocean services out of South China; introduced new agency relationships in Iraq and Kuwait; and began offering data analytics-based KPI dashboards, multi-item inventory optimization and packaging engineering via our in-house engineering department.
How are you differentiating your service offering to avoid commoditization? Are there any other efforts you are enacting to avoid commoditization?
Menner—Act as a strategic partner and continue to identify and execute on operational improvements and cost-savings opportunities that positively impact a company's overall business. We go beyond just being a transactional services provider and develop deeper, collaborative partnerships through our Strategic Account Management program. We leverage quarterly business reviews and a customer advisory board to solicit insightful feedback for continuously improving our processes, tools and services to provide greater benefit to our customers.
Moore—Our core offering is a customized, engineered logistic network—which is difficult to commoditize. Generally, we differentiate ourselves on execution. Customers benefit from Ryder's focus on being the best at operational execution—doing it right the first time. We leverage our deep industry expertise, proven track record and lean guiding principles to execute for our customers with precision and reliability.
Mount—This is really about a commitment to the relationship between the client and 3PL. Our company maintains a culture, focus and service commitment that is driven by client needs; reflected in our technology initiatives; and played out in our customizable service options and cost structures. But more so in the ongoing positive interactions and lifetime value we provide to our clients and their customers.
Zasimovich—We pride ourselves on offering more global end-to-end supply chain solutions and on having a very strong base of expertise and experience in many markets where some companies are only now just beginning to gain a foothold. For example, we were the first U.S.-based 3PL to establish operations in Mexico back in the early '90s, and we were the first in China to obtain wholly-owned foreign enterprise status. We also have focused on being an industry innovator—whether it's to offer the first time-definite alternative to air or the first complete international optimization tool.
What emerging markets or opportunities are helping you grow as a 3PL service provider?
Menner—We see enormous growth opportunities in intermodal transportation as truckload capacity tightens and fuel prices remain high and unquestionably uncertain. Shippers are implementing strategies to take advantage of alternate modes (intermodal) and optimized shipment structures. The current and forthcoming improvements in rail infrastructure in the eastern part of the U.S. will assist in moving freight in that area of the country off of trucks and on to railroads. Mexico will be an ever-increasing manufacturer and trading partner—gaining further favor with the recent 'near-shoring' movement.
Moore—Our focus for the next few years will be in Asia: Singapore, Vietnam, China and Thailand.
Mount—Today we are focused on three horizontal market segments: e-commerce; catalog, or multi-channel marketers; and retail distribution. Within those markets, we have specific specialties that leverage our previous and aggressive investments in technology. Over the next two-to-three years, we plan on converting these differentiated services and expanded capacity into new business relationships.
Zasimovich—Like many 3PLs, we're seeing a lot of customer interest in the BRIC countries, particularly China, India and South America. In addition, we are seeing more interest in Mexico as the nearshoring trend gains momentum. We have strong footprints and established operations in all of these markets and will continue to grow our presence there as customer interest and market conditions dictate.
Missed Part I of our 3PL Update series? Visit http://bit.ly/P4lJxt. And check out Part II at http://bit.ly/LSUAxc.