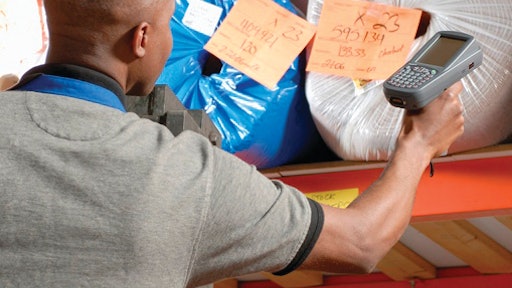 Redmond, Wash.—Feb. 23, 2012—CheckMate Stockroom software from Dynamic Systems Inc., a barcode tracking systems provider, is now available.
The software keeps track of inventory items by location and can track inventory in the main stockroom as well as at other, multiple locations. It also tracks inventory by multiple units of measure (each milliliter or square inch) and records lot numbers, serial numbers and expiration dates. Reports provide replenishment information and usage.
When used with the CheckMate JobData Job Tracking and ToolroomTool/Equipment Tracking, the stockroom becomes a production management system. The user can create manufacturing orders, Bills of Materials (BOM) and sales orders. Jobs can be tracked through production and labor and parts measured against the job. Because all programs are integrated, these additional modules can be added with the click of a button.
"I'm impressed with the simplicity and adaptability of the Stockroom Management System," said stated Bill Allen, Process Control Consultant. "It's affordable for most organizations, even those with just a hand-full of employees."
The software is Windows-based, affordable for small manufacturers and can be easily adjusted to any manufacturer's requirements without custom modifications.