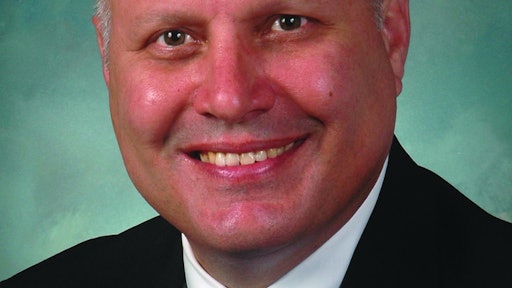 After a string of bailouts, bankruptcies and recalls, the automotive supply chain finally got some good news on February 24 when General Motors announced its largest yearly profit in more than a decade – and the company's first annual profit since 2004. For the industry as a whole, total U.S. auto sales for February ticked up 27 percent as consumers began coming back to dealers' showrooms to check out new models and new discounts. That bodes well for full-year sales, which industry analysts believe will hit in the range of 12.5 million to 13.5 million, up from 11.8 million units that moved off the dealers' lots in 2010.
From his vantage point at the Southfield, Mich., headquarters of the Automotive Industry Action Group, AIAG Executive Director Scot Sharland says that the industry clearly is on the rebound, if not returned to fully robust health. "We can safely say that the industry is off life-support and appears to be well on its way to recovery," Sharland says. But he cautions that the overall financial health of the automotive supply chain remains fragile, and the industry will need a few more years of steady growth to return to pre-recession levels, at least in North America.
Sharland has firsthand, in-the-trenches experience from inside the automotive supply chain, having spent four years as an executive with American Team, Inc., a custom molding business serving automotive OEM and supplier customers. He started his career with General Electric, where he spent 13 years in various marketing, sales and management positions, and he also worked in the electronics supply chain with Framatome Connectors and Germany's Grote & Hartmann. He's headed up AIAG since 2005, capping a 30-year career in industry.
AIAG is a rather like the Switzerland of the automotive industry. It provides a neutral ground where OEMs and small, medium and large suppliers, as well as service providers and a healthy number of academics, can come together to develop, harmonize and improve standards, technologies, business practices and processes that can be adopted across the automotive supply chain, as a way of creating efficiencies that benefit all industry players. AIAG also plays a role in working with similar associations representing other industries, where there is shared interest in setting a particular standard or creating a uniform process. "We don't do political advocacy, per se," explains Sharland, "but we do technical advocacy. We obviously don't get involved in form, fit and function of product or in pricing, but we get involved in business processes, and our objective is to eliminate as much rework, error and waste as we can from these processes."
Dramatic Changes
Exposure to all the different players in the industry gives AIAG, and Sharland as its chief, a uniquely broad perspective on the current state – and future prospects – for the automotive supply chain. Sharland currently sees three broad trends impacting the industry: globalization, consolidation and collaboration.
Starting with globalization, Sharland says, "The landscape has changed dramatically after the most recent economic recession, but clearly we are a much more global market than ever before, and there is no going back." The organic growth opportunities for the industry, he notes, are not going to be in North America, but in Asia, South America, Russia and the African continent. China, for example, has seen automotive production rise from just over 2 million units at the start of the new millennium to the high teens by 2010, and the country now can stake a claim to being the largest automobile market in the world. India's annual production numbers are a factor lower than China's, but it too is seeing a rapid rise in its output numbers. In South America, Brazil is becoming the regional automotive powerhouse. The major OEMs are responding by moving into these markets, establishing manufacturing operations or forging partnerships to build for the domestic consumers.
The automakers also are moving toward a smaller number of more global platforms that can be modified on a regional basis to satisfy the unique requirements of consumers in different countries. This plays into Sharland's second theme of consolidation, which he views as being necessary in the aftermath of the recession to sustain the financial health of the industry. Consolidation also means that OEMs are looking to contract the size of their supply base in favor of fewer but larger, more strategically global suppliers that can support them across different regions.
The key to successfully managing these consolidated supply bases, Sharland adds, will be financially healthy collaboration. Here, the AIAG harkens back to the 1996 book by Adam Brandenburger and Barry Nalebuff, Co-Opetition: A Revolution Mindset That Combines Competition and Cooperation. "Their take was that the global supply chain is really a value net, where the roles and relationships of the stakeholders can change rapidly, from customer to supplier, from competitor to collaborator," Sharland says, explaining that he sees the OEMs already working together in markets where it makes sense, for the sake of speed to market, scale and capacity. "You're going to see many of the tier-one suppliers working more tightly together, as well as the tier-twos, -three and fours looking for ways to work together where each can contribute and maintain some level of financial integrity going forward."
"Check the Ego"
As for AIAG's current work with its members, Sharland highlighted three areas, including quality, corporate social responsibility and effective material management on a global scale. With regard to the first, the ongoing effort is to instill a more holistic view of quality throughout the supply chain. "In North America we have unquestionably made significant progress on quality over the last 25 years," he says, "but we still need to dedicate ourselves, collectively and individually, to taking our quality performance to the next level." AIAG's initiatives in this area focus on developing standards and tools to better manage quality collaboratively in all tiers. "The primary enemy of quality is variation, and we're trying to drive that out by harmonizing the way we speak and using a common toolkit." AIAG also is working to take reliability approaches from the truck and heavy equipment sector – where a truck's lifespan expectation might be a million miles – and transfer those to the light truck and passenger side. And finally, the group is focused on identifying and standardizing best practices around warranties for the industry.
Sharland is optimistic about the industry's prospects in the wake of the recession, and he's confident that AIAG will continue to have a role in meeting the challenges ahead for the automotive supply chain, in no small part because of its unique position in the industry. "We're not holding hands and singing Kumbaya about how it would be nice if we could all work together – we actually are working together." The price, he adds, is that members of the group must be able to "check the ego at the door" and come willing to share ideas and accept the ideas of others. "We're business process guys," he concludes. "It's not sexy, but it really works – and when it works, it works really, really well."