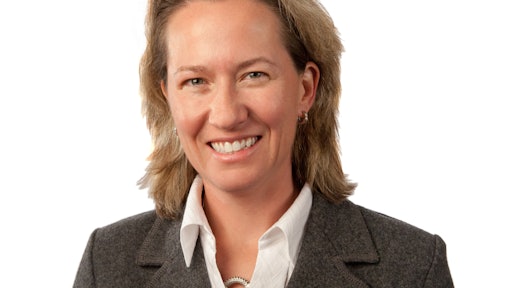 The global automotive industry is highly competitive, with automakers all keenly focused on delivering the highest quality product at the lowest cost possible. Meanwhile, the explosion of third parties across the supply chain, global parts sourcing, and distributed manufacturing and assembly operations are compounding the associated risks, and also inviting greater regulatory oversight. Taken together, these factors are motivating automakers to rethink and reassess their existing programs, with many turning to the enabling role of technology to promote greater cost savings and efficiencies. However, many have quickly discovered that the real value of technology goes far beyond these measures. By establishing a single source of truth with real-time data and visibility internally, as well as across global manufacturing facilities and supplier locations, automakers are able to harness the information they need to make more confident decisions, and achieve better business outcomes.
The Safety Crisis
Looking to our recent past, the alarming number of automotive recalls serves as a reminder that there is much work still to be done.
From pickups to minivans, year 2014 saw the most significant recall efforts ever for automakers around the globe. Last year in the United States alone, automotive manufacturers issued more than 550 recalls for over 52 million vehicles, according to the Associated Press. In other words, this year, one out of every five vehicles on American roads has been the subject of a recall. The previous record, set in 2004, was for 30.8 million recalled automobiles.
In 2014, of more than 52 million recalled vehicles, nearly 17 million involved those recalled for potentially defective airbags equipped with inflators, built by Japanese supplier Takata. When Takata initially announced the fault in April 2013, only six automakers were involved. However, later admissions revealed that the company had little understanding of which vehicles used the defective inflators, prompting additional recalls. Today, this recall has been extended to include 10 automakers, including BMW, Chrysler, Ford, General Motors, Honda, Mazda, Mitsubishi, Nissan, Subaru, and Toyota.
Since 1966, the National Highway Traffic Safety Administration (NHTSA) has had the authority to set vehicle safety standards, as well as require manufacturers to recall vehicles that do not meet these standards. While manufacturers voluntarily initiate many recalls, others are prompted by NHTSA investigations. In the last 10 years, manufacturers have reportedly recalled 83 million vehicles of their own volition, compared with 86 million initiated by NHTSA actions or investigations.
In theory, the recall process is fairly straightforward: the automaker identifies a problem, reports it, notifies customers, and halts further production until the defect is corrected. However, it is actually much more complicated, especially when you take into account the reverse supply chain. Following a recall, there are a series of reverse supply chain activities that also must be addressed, which include retrieving a used and defective product from the end customer, and either disposing it or fixing it.
In conversations with colleagues and industry experts, one of the biggest reasons for automotive recalls is the sheer technological complexity of vehicles today. As automobiles continue to become more sophisticated, and as more technology-enabled features are introduced, the likelihood of an automotive recall increases.
The Impact of a Recall
In an industry where the end product has the potential to impact human safety and human life, automotive recalls present some serious repercussions. Attorneys will likely take legal action against the automaker over possible deceptive claims made to consumers about the safety of their cars. Meanwhile, regulatory bodies will focus their attention on understanding whether the automaker or NHTSA failed to address quickly and properly any safety complaints. For consumers, a recall usually leads to concern and panic, with a rapid rise in inquiries and support and service requests. However, the biggest impact of all is around diminished brand and reputation, loss of investor and stakeholder trust, and a decrease in customer loyalty – all of which have an adverse impact on future sales.
As with any automotive recall, a company's initial recall response, strategy, and remediation plan set the foundation for successfully managing the crisis and restoring stakeholder trust. In the automotive industry, a recall often includes multiple vendors who all share similar partners or vendors in their supply chain, all of whom can be cast into the same recall spotlight. This emphasizes the need for a tightly managed, highly collaborative, and coordinated recall approach and response.
Towards a Culture of Quality and Safety
Taking accountability and responsibility for the products and services from your suppliers, and ensuring their safety and quality is critical. So, what does this look like in practice?
As a first step, organizations must establish transparent and robust processes across multiple tiers of their suppliers and third-party vendors. The parent organization should have a firm grip on its extended supply chain, diligently monitoring suppliers and product lifecycles. This allows for quick identification and response to any issue or failure in the chain. Advanced technologies can help organizations automate, simplify, and streamline related activities to achieve this level of transparency.
Secondly, once suppliers are visibly and transparently mapped, their quality and safety practices, programs and protocols must be the subject of far greater oversight. Tightly integrating the supplier community within a strong safety culture can help ensure that all suppliers have common, rigorous quality and safety processes. By leveraging available technology, automotive suppliers can automate related end-to-end processes, spanning quality audits, safety audits, and supplier surveys and certifications. Additionally, compliance management systems can provide a centralized and integrated approach to ensure adherence not only to internal recall-related requirements, but external requirements as well.
The Enabling Role of Technology
Solutions for corporate governance, risk management, and regulatory compliance enable automakers to shift from isolated compliance initiatives and departmental silos of risk-related information, to fully integrated enterprise-wide GRC strategies. Leading automotive companies around the world are adopting a technology-enabled approach to both prevent recalls before they happen, and create new opportunities for growth. Some benefits of this approach include:
Accelerate Time-to-Market: Using technology, automotive companies can gain real-time visibility into quality management processes, and related key performance metrics help accelerate product development and time-to-market.
Reduces Costs: Automotive companies can lower the overall costs of poor quality, production downtimes, product recalls, and warranty costs by using technology solutions which can establish operational efficiency, efficacy and consistency throughout quality processes and programs.
Improves Product Quality: Technology can create a transparent environment where decisions are based on hard facts, data, and metrics. Issues can also be more proactively identified, tracked, and resolved.
Ensures Compliance: Technology solutions can also help automotive companies create a more integrated and streamlined approach to ensure compliance with industry standards, regulatory requirements, and internal policies.
Builds Customer Loyalty: Automotive companies are always looking for ways to build customer loyalty, and with technology, they are able to better monitor, track, and resolve customer-reported product and quality issues in a consistent, systematic, and repeatable manner. Creating a technology-driven complaints management program can also help record customer complaints and automatically route them for further internal review, root cause analysis, and remediation.
The Road Ahead
The automotive industry supply chain grows increasingly global and more complex by the day. Given the reputational and financial damage stemming from automotive safety incidents and recalls in 2014, this year we will see more organizations place a higher degree of focus on improving quality, safety, risk, and compliance management across the supply chain and production lifecycles. By adopting industry standards and leveraging advanced and sophisticated technology solutions, organizations can achieve more reliability, efficacy, and value across their operations, while also driving a culture of quality and safety across the supply chain.