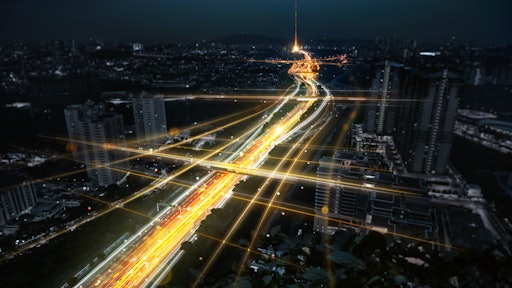 jamesteohart/stock.adobe.com
Transportation is often an organization's highest cost, and many leaders are turning to technology to manage their supply chain needs. A transportation management system (TMS) is one of the most effective tools a company can leverage to improve manual transportation processes and reduce unnecessary spend. However, it isn't just about finding a TMS, but finding the right TMS that will meet all of your business requirements and give your organization a competitive advantage.
Whether your organization is brand new to the TMS market, or you are looking to replace a legacy TMS with more advanced and robust functionality, these tips will help you find "The One" for you.
Why Invest in a TMS?
We all know that transportation can be incredibly complex and costly to manage. The right TMS can help simplify and automate your business processes. However, it is imperative to select a TMS that provides flexibility and scalability to adapt to your business needs today and grow with your business needs of tomorrow.
Benefits of having the right TMS:
Improves:
Transportation planning
Workflow and exception management
Freight auditing and accuracy
Carrier cost governance
Provides:
Optimization capabilities
Visibility to transportation network
Business process compliance
Metrics and analytics
TMS Selection Risks
While a TMS can offer many benefits, it is important to focus on finding the right TMS. The wrong system can come at the detriment of your organization's efficiency and profitability.
Don't let the TMS vendors run the show! Identifying your business requirements is pivotal to any TMS selection and will be key in determining the vendors to invite to your selection. Keeping a focused vendor invitation list and identifying clear RFP deliverables with timelines of execution will ensure that you as the business leader are managing the TMS selection process, rather than the vendors.
Another risk in selecting the wrong TMS is that it may not support the ability to optimize and automate business processes. Often, shipment optimization is a driving force for TMS savings and a key selling feature. For the TMS to execute this appropriately, you must ensure it supports this functionality, along with all of the proper customer, carrier and business-related constraints. The last thing you want to do is select a provider only to uncover that they lack pivotal functionality you will require to effectively manage your business.
TMS Red Flags
When going through the selection process, whether you are selecting a brand new TMS or reassessing your current technology, it is important not to allow the vendor to pull a "bait and switch". To that end, there are a few red flags within a TMS selection that supply chain leaders should bear in mind:
The vendor does not have customer referrals or case studies.
The vendor cannot demo the functionality of its solution.
Commitment to your required functionality is on the vendor's "future Roadmap".
The vendor's user interface is too complex.
TMS Vendor/Solution Green Flags
Once you have your organization's business requirements, there are several positive qualities to look for that will indicate that a TMS vendor and tool have the capabilities to efficiently manage your business needs:
There is maturity of the vendor's product.
The vendor has strong customer referrals.
The product has robust Integration offerings.
The vendor has existing carrier connections.
The vendor offers training material and courses.
The vendor has a proven post implementation support model.
Selecting a TMS might seem like a daunting task; however, if you proactively plan your selection process prior to TMS vendor engagement, you can mitigate the possible pitfalls that companies often encounter. The right TMS has the potential to reduce freight spend by 3% to 7%. In order to realize these savings opportunities, it is important to take the time to do the selection process right.
All of this, and much more, can be accomplished by following the above tips to find the TMS that is "The One" for your organization.