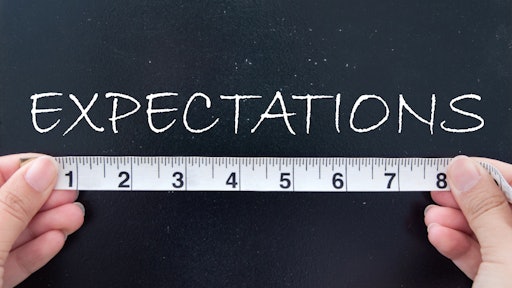 Pixelbliss/stock.adobe.com
Today's shoppers expect deliveries whenever, wherever, and however they want.
These growing demands have made inventory, fulfillment, and last mile delivery processes critical bottom-line considerations for retailers of all sizes. But without the proper tools or guiding strategies, the cost of meeting these expectations can easily chip away at retailers' margins.
Here are some ways ecommerce sellers can find sustainable and affordable delivery solutions, as the struggle to optimize customer experience grows more and more fierce.
Meeting Delivery Expectations
As consumer expectations grow, ecommerce sellers must pursue multiple delivery options that can address the widening array of shipping preferences – i.e., ship from store, same-day delivery, pick up in store and more. With more customers than ever opting to shop online, omnichannel accessibility is a critical step toward maximizing revenue from ecommerce sales while optimizing local inventories.
According to surveys, shipping-related concerns during online checkout result in 56% of all abandoned carts – i.e., an online shopper indicates a serious intention to buy but doesn't purchase at the last minute because delivery pricing or shipping options didn't meet expected standards.
It is unsurprising, then, that the US local last mile delivery market is growing at a rate of 32% per year according to Grand View Research – twice the previously projected rate of growth.
Every new delivery channel calls for unique logistical considerations that can overwhelm even the most adept retailers. Technological solutions such as delivery management platforms (DMP) can help retailers establish new channels without inflicting unnecessary costs on end customers – or themselves.
Retailer Benefits
Flexible, omnichannel delivery capabilities are more than just a customer service play, they can also cut costs for retailers in the long run.
Let's say, for example, an urban customer makes an online purchase. A retailer with coordinated shipping logistics can check if that item is in stock in nearby stores and fulfill the order locally, rather than wasting the added costs and time of shipping from a more distant warehouse or distribution center.
Omnichannel capabilities also afford customers the increasingly popular option to buy online, pick up in-store (BOPIS). Shoppers can make transactions online and pick up purchases at their earliest convenience at a convenient location without paying delivery fees of any kind. BOPIS reduces delivery costs, boosts in-store sales, and provides shoppers with flexibility.
Obstacles to Implementation
Flexible omnichannel delivery is not a panacea for the modern retailer, and without a proper understanding of the challenges of successful implementation, integrating these processes can end up hurting sellers more than they help.
For example, inefficient dispatching and routing processes frequently hinder last mile cost optimization. Most retailers utilize dispatchers for scheduled delivery, but many still rely on outdated dispatching software, which is incompatible with same-day delivery needs as it is not capable of assessing fleet availability, driver proximity to pick-up and drop-off locations in real-time. Without advanced DMP processes, retailers will be hard-pressed to manage the complexities of dispatching cost-effectively.
Ongoing delivery driver shortages are also a perennial challenge for retailers, who rely on drivers for critical last mile fulfillment. This goes hand in hand with the issue of travel distance from primary customers – as ecommerce proliferates, it must also cater to customers in suburban or rural areas, where retailers are less likely to have nearby fulfillment centers or proximate retail footprints to meet same-day delivery expectations.
What links these potential hurdles is that they run the risk of raising the overall costs of delivery. If the ROI from these new channels is less than retailers are spending to facilitate flexible delivery, then they may have won the battle of meeting customer expectations, but they've lost the war for profitability.
Cost Reducing Strategies & Tools
So, how can retailers overcome these obstacles while satisfying their customers' demands?
Delivery is typically only profitable when orders are over $50, so retailers must strive to increase the average size of any given order. Considering people tend to select more items when shopping online, ecommerce sites should offer tailored suggestions for additional products, prompting shoppers to add to their cart throughout the purchase process.
Batch orders – a conglomeration of orders with proximate destinations and similar timeframes – are an easy way to maximize delivery efficiency and avoid dispatching half-empty trucks. Retailers should also establish micro-fulfillment centers, which facilitate local delivery, reducing miles on the road and, ultimately, operational costs. It bodes well that over 66% of retailers today have converted department store or mall locations into dark stores and local fulfillment centers.
Many businesses forget to consider future customers when launching flexible and convenient fulfillment services. So, as delivery volumes and distances increase, companies need to expand their resources and technology solutions to handle the load. Working with third-party fleets and driver management technologies is an efficient way for retailers to quickly scale delivery capabilities and meet the needs of their current and future customers.
For ecommerce retailers of any size, the goal of flexible, omnichannel delivery must ultimately be informed by customer expectations, guided by industry-relevant strategies and optimized through the use of relevant tools and technology. Perfecting last mile delivery is the first step on the hundred-mile journey to ecommerce success.