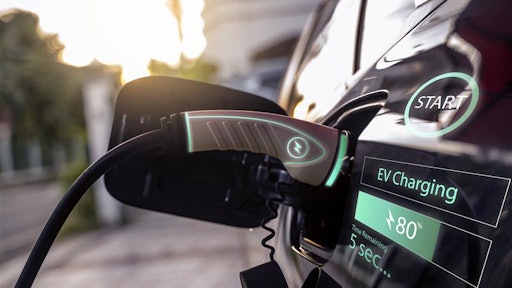 Have a nice day - stock.adobe.com
The latest annual cargo theft report from TT Club, TAPA EMEA and BSI SCREEN Intelligence shows an overall decline in global incidents over the previous year but with increasing emphasis on basic goods, food and beverages, fuel and auto parts linked to the inflationary effect on the value of such items. Yet, theft of high-value electronics remains constant.
"Our report explores these themes in more detail by way of case studies that look at how social unrest in Latin America, particularly Chile, Peru and Brazil, has provided a weakness exploited by thieves," says Mike Yarwood, MD loss prevention at TT. "Also, how in South Asia crime involving fraudulent practices, like fictitious pickups to target cargo, are manifest."
"In particular, we are keen to give guidance on how operators can combat the practice of fictitious pick-ups and the threat of insider influence in cargo crime," says David Fairnie, BSI's principal consultant on Supply Chain Security. "Our guidelines are extensive and they can help to reduce risk and enhance the overall security and resilience of the supply chain. However, it's important to recognize that there is no one-size-fits-all approach. Each organization must develop a tailored risk management plan based on its specific risks and circumstances."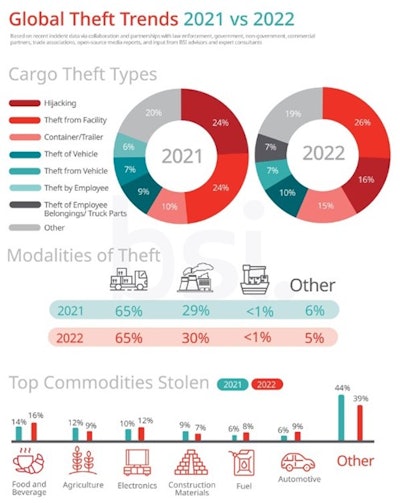 From TT Club:
The over-arching trend is for criminals to adapt to inflation and lessened port congestion and evolve more fraudulent methods of targeting specific goods.

Of the increases in various types of commodities stolen, TAPA EMEA identified a significant year-on-year rise in the number of fuel thefts recorded in the region, one of the most prominent trends recorded.
"This is clearly driven by the impact of the war in Ukraine on global oil prices and the cost-of-living crisis affecting consumers in many countries. We gathered intelligence on fuel losses in 28 countries across EMEA, but mostly in Germany and the United Kingdom, which accounted for 72%. Higher value fuel crimes also signaled the involvement of bigger organized crime groups, notably thefts from fuel depots," says Thorsten Neumann, president and CEO of TAPA EMEA.