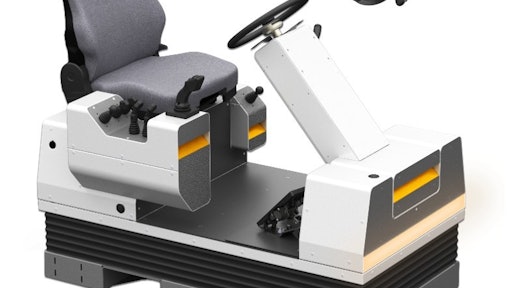 Serious Labs
Serious Labs announced plans to develop a virtual reality (VR) commercial truck driving simulator with support from the Government of Alberta, Emissions Reduction Alberta (ERA) and the Alberta Motor Transport Association (AMTA). Commercial deployment is estimated to begin in 2024, with the simulator available across Canada and the United States.
"Our new VR driving simulator will not only help to create an expedited route to proficiency and safety for drivers, but a better, cleaner environment overall by lowering greenhouse gas emissions from both training and day-to-day operation," says Jim Colvin, CEO of Serious Labs. "This is a meaningful and important project for us, and we are excited by the journey ahead. Following our launch in Alberta, we look forward to making our simulators available across Canada, the United States, and beyond so that everyone can access these benefits."
From PR Newswire:
Mandatory Entry Level Training (MELT), the new training standard deployed throughout Canada for Class 1 and Class 2 commercial drivers, will become mandatory for all provinces by 2024.

The new commercial truck simulator is projected to significantly reduce greenhouse gas emissions due to the increased hours required for MELT training.

For each driver trained using a blend of VR and in-vehicle training,

Serious Labs

estimates a reduction of 80% of greenhouse gas emissions compared to the traditional approach.