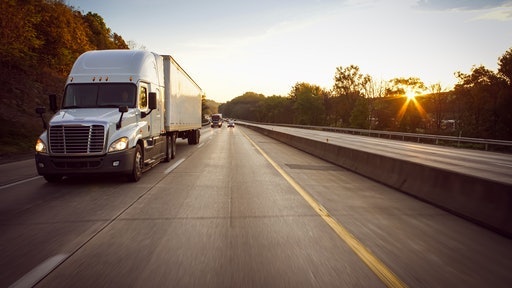 5m3photos___Adobe_Stock___On_the_Road
The rapid pace of technological change and innovation has revolutionized the automotive industry, with a shift toward electric, autonomous and smart vehicles, connected technology and more.
What led to these trends is the need for safer, more reliable efficient, green and affordable transport. Here's some trends set to revolutionize the automotive industry.
1. Connectivity
Connected vehicle technology enables trucks, trains and cars to communicate with devices that transmit safety, mobility and weather data. The main types of technology are vehicle-to-vehicle, infrastructure, network, grid, device, pedestrian and cloud. Accessing dedicated short-range communication systems, 5G and LTE enables vehicles to communicate with pedestrian devices, data centers and nearby vehicles. Drivers receive broadcast alerts regarding weather, congestion and accidents.
Vehicle-to-infrastructure communication involves exchange of data between vehicles and road infrastructure such as parking meters, road signs, lane markers, streetlights, traffic lanes and cameras.
Vehicle-to-cloud communication enables remote diagnostics, software updates and communication with digital assistants and household appliances. Vehicle-to-vehicle communication enables the sharing of important information between vehicles, including speed limits, road conditions and traffic.
Connectivity offers a number of benefits such as remote access to various software features, advanced navigation systems and access to a broad range of entertainment and infotainment services.
2. Self-driving vehicles
Self-driving or autonomous vehicles are about to become a reality in the coming years. It is predicted that full automation will save hundreds of thousands of lives a year. A report by the U.S Department of Transportation shows that 94% of all fatal crashes result from human error, and autonomous vehicles have the potential to reduce the rate of roadway fatalities. Besides safety on the road, self-driving vehicles will reduce greenhouse gas emissions, reduce transportation costs and travel time, lower fuel consumption and increase lane capacity.
Also, driver-assisted technologies and autonomous vehicles have multiple applications in transport and delivery. They can be used as delivery robots for passenger transportation and municipal and freight services, and as robo-taxis. Robotic delivery, for example, is a last-mile solution for places such as pharmacies, facilitating safer, cost-effective and faster delivery.
3. Use of harder steels
One of the latest trends in the automotive industry is the use of harder or high-strength steels for chassis and body components. Harder steels contribute to vehicle light weighting, reduce wear and tear and improve lifetime. Not only is the structure lighter and corrosion-resistant, but it is also more fuel efficient. As high-strength steels are more difficult to grind, specialized adhesives are used to speed up grinding.
4. Artificial intelligence
Utilizing algorithms and data to train systems to learn independently, artificial intelligence (AI) has a wide array of applications in the automotive industry, including production and post-production, supply chain and design of vehicles.
In manufacturing, AI is used for supply chain optimization, vehicle assembly and handling manual repetitive tasks. Manufacturers also use AI-enabled systems for volume and demand forecasting, inventory replenishment and automated supply chain management decisions. AI solutions also help improve quality control by identifying defects, crack detection and predictive monitoring.
AI is also used for driver monitoring, risk assessment and predictive maintenance. AI-enabled systems help predict potential problems related to battery and engine performance and ensure the reliability and security of vehicles. AI systems for driver monitoring are used for real-time risk assessment to avoid potentially dangerous emergency situations.
By analyzing the driver's history and behaviors, the software can predict potential problems due to absent-mindedness, driver fatigue and sleepiness as well as sense current mood based on on-road behavior. AI can motor driving behavior and the driver's vitals and take control in case of racing heartbeat or shallow breathing to prevent an accident.
As AI-powered systems can process vast amounts of data, they also help increase data security and offer actionable insights. There are already applications for in-vehicle cybersecurity that help uncover potential threats and anomalies.
5. In-car entertainment
In-car entertainment is nothing new and hardly a revolutionary trend, but new technologies are set to change the way we travel and interact with the world. The vehicle itself will become a moving entertainment space with surround-sound, high-definition visuals and interactive media experiences.
Augmented reality window displays will help drivers communicate with the vehicle's infotainment and navigation systems to get entertainment and personalized guidance, and AI-powered virtual assistants will beam right into vehicles.
Afterthoughts
Self-driving vehicles, connected technology and interactive entertainment will revolutionize the way product moves through the supply chain. As innovation and progress knows no bounds, expect e-air and flying cars and pilotless helicopters to reduce traffic pollution and more.