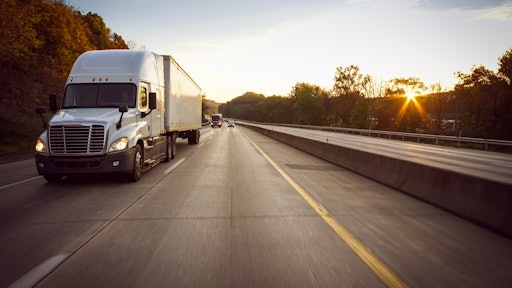 stock.adobe.com
AAMCO is joining forces with Fleetio, a modern fleet management provider that uses the latest web-based and mobile technology to reduce downtime and save fleets time, money, and manpower.
This partnership of a trusted automotive service brand and a nimble software company offers fleets of any size – from 5 vehicles to 50,000 – rapid diagnostic and repair services by expert technicians at any of AAMCO's almost 600 locations nationwide, as part of Fleetio's Maintenance Provider Network of nearly 50,000 shops.
Fleetio's cutting edge Maintenance Shop Integration allows a fleet vehicle to find a convenient repair shop, get a diagnosis, electronically approve or reject work, have the vehicle serviced, and make payment (often with discounts), with the entire process automated by a system that is fast, efficient and can be easily accessed through web and mobile-based apps.
"For AAMCO, the Fleetio partnership gives us an opportunity to offer local fleets the same standard of service which has historically been available only for large national accounts. With greater savings, speed, and ease of access, AAMCO offers fleets of all sizes our world-class diagnostic capabilities and expertise in complex repairs in our locations across the United States," said Brian O'Donnell, AAMCO Chief Strategy Officer.
Fleetio's cost effective automation and management software provides an entry point for a fleet of any size looking to manage their maintenance. Partnering with trusted repair shops like AAMCO ensures the ease of automation in streamlining the repair process and consolidated billing is backed up by the best total vehicle care available.
"Fleetio is excited to have AAMCO join the Fleetio Maintenance Provider Network and provide our customers with more options when it comes to maintenance and repairs," said Greg Mattes, Director of Product Strategy at Fleetio. "Partnering with AAMCO allows our fleet customers of any size to take advantage of AAMCO's reputation as total car care and transmission specialists, while also gaining insights into the complete maintenance lifecycle and total cost of ownership for their fleet."
AAMCO and Fleetio are committed to offering big fleet benefits to companies with fleets of any size that want to cut out call centers and paperwork and automate the process of repair, billing, and maintenance.