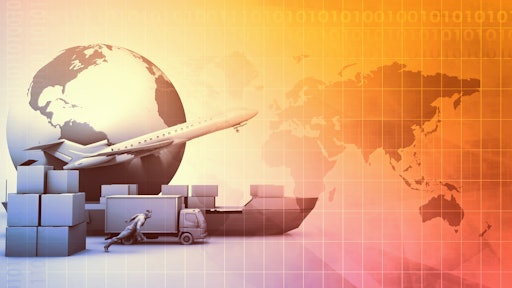 kentoh - stock.adobe.com
Because of the COVID-19 pandemic, total worldwide air traffic in June was down 42% from June of 2019. Also because of the pandemic, total worldwide e-commerce volume for 2020 is expected to be 33% higher than the preceding year. These two trends, notes A.J. Hernandez, President and CEO of SkyPostal, Inc., are on a potential collision course. "The industry needs to address this issue," says Hernandez. "Otherwise there could be a lot of disappointed faces and unhappy, refund-demanding customers during the holidays this year—especially in Latin America."
Merchants newly entering the Latin American market may not be aware that the holiday season is scheduled somewhat differently in that region. December 24th, known as Noche Buena, is when many Latin Americans typically exchange gifts and celebrate with family. El Dia de los Reyes, also known as Three Kings' Day or Epiphany, which comes 13 days later on January 6, is when many Latin American families give gifts to their families. During this protracted holiday period, many businesses—including postal and customs operations—reduce their roster of on-duty personnel and adopt shortened office hours.
Due to its size and complexity, Latin America, which consists of 33 countries and 25 dependencies and territories, has traditionally presented challenges to U.S. and European shippers. As noted, these challenges are heightened by this year's combination of reduced air traffic and skyrocketing e-commerce adoption. In Brazil, the region's largest country, for example, e-commerce sales increased 98.74% in April of this year from April of 2019. In Latin America overall, by the end of the year total digital buyer count is expected to reach 191.7 million people, or 38.4% of the region's population aged 14 and older.
"And all these shoppers," says Hernandez, "will be expecting the sort of delivery times they've become accustomed to over the past few months." SkyPostal, which handles Latin American logistics for a number of major global e-commerce merchants both directly and indirectly through freight consolidators, is preparing for the crunch. "We're already blocking space with airlines," says Hernandez. "We cannot take the chance, especially to a country like Brazil, that we can't get lift."
To make matters worse, the United States Postal Service, said Hernandez, will, for the first-time ever, add a peak season surcharge to their rates. This aligns with the customary habit of most major shippers that do the same, he explained.
Further compounding the challenge, he notes, is the fact that merchants—and shoppers—have been waiting until later and later in the year to start ordering. "I think that's going to be a big mistake this year," Hernandez says, "considering the challenge. If you're an e-commerce merchant, you should encourage your customers, through price incentives, hot product releases, or whatever you've got, to do their shopping early. Especially in Latin America. If you do, the payoff in happy faces at the holiday table—and happy repeat customers on your website—will be huge."