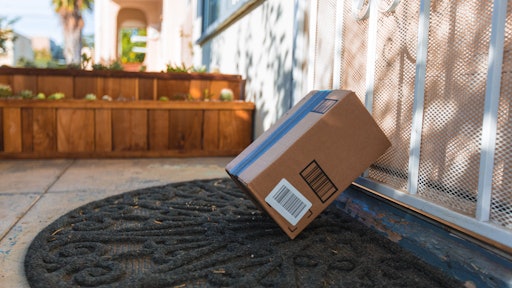 Getty Images
PICKUP announces the addition of small item deliveries of groceries, household supplies, baby goods and pet products to support the overwhelming need for same day delivery of essential goods to consumers.
"In light of a 108% surge in e-commerce, accelerated by COVID-19 and social distancing, PICKUP quickly responded to the increasing consumer demand for contactless, last mile delivery from store, curb or distribution center in 51 markets across the country," said Brenda Stoner, CEO of PICKUP.
Traditionally focused on delivering big and heavy retail goods, PICKUP has been affected by the recent closure of many of its partners' stores. As a result of these closures, the need for e-commerce orders to be fulfilled from stores has skyrocketed. Therefore, PICKUP pivoted by releasing PICKUP Enterprise, an agile technology solution that supports Buy Online Delivery From Store (BODFS), supported by the company's omni-channel, Delivery-as-a-Service (DaaS) platform. In order to safeguard retail partners and consumers, PICKUP also introduces its signature-free, contactless, same day delivery service.
"We have heard from many existing and new partners that there is a significant need for reliable same day service on bags and smaller items," added Stoner. "In response to the current environment, we accelerated the development and release of this consumer-friendly lower rate via our website and directly with select retail partners."
With PICKUP's same day and scheduled delivery service, retailers can offer buy online deliver from store, curb or distribution options to their customers and safely deliver items directly to their homes. With minimal tech resources, retailers with existing BODFS workstreams can accelerate their omni-channel capabilities to allow consumers to enjoy same day delivery of forward inventory located anywhere in the market.
As an essential business, PICKUP is fully operational and is committed to retaining their thousands of delivery contractors, known as PICKUP Good Guys.
"We have great scalable same day capacity across the country. This allows us to continue to serve our communities with people who understand the importance of getting needed items delivered expeditiously, while continuing to provide work opportunities for really great guys," said Stoner.