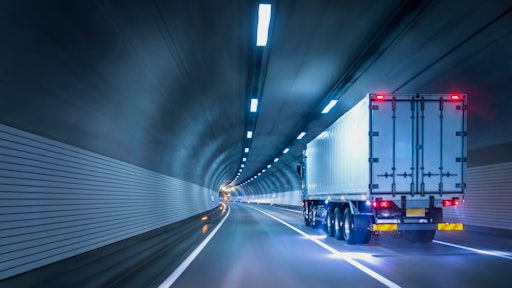 Getty Images
J.S. Helwig & Son, a contract carrier of temperature-controlled and time-sensitive freight, has deployed the SmartDrive video-based safety platform based on the program's ease of use, advanced reporting capabilities and superior customer service and support. With driver protection and safety central to the fleet's decision to adopt video, Helwig's roll-out helped ensure not only driver acceptance, but also appreciation for the fleet's investment.
"At J.S. Helwig & Son, we recognize that our drivers are vital to our success, and their efforts contribute immeasurably to the continued growth of our company," stated James Helwig, owner and CEO of J.S. Helwig & Son. "The addition of the SmartDrive system to our robust suite of safety technology is one more way we demonstrate our commitment to the safety of our employees and our dedication to exonerating them when they're not at fault in a collision."
Helwig operates 275 trucks hauling refrigerated goods across the southeastern and northeastern United States. Seeking to reduce collision frequency and maximize protection for drivers, fleet management turned to video to gain full visibility to what was happening on the road. A strategic, integrated communication strategy ensured Helwig drivers not only understood the objectives and benefits of incorporating the SmartDrive program into fleet operations, but embraced the technology as another way to protect themselves.
"Helwig is among the growing number of fleets to recognize the advantages of video-based safety technology not only for improved fleet operations, but also for enhanced driver satisfaction," stated Steve Mitgang, CEO of SmartDrive. "Increasingly, the most innovative, progressive fleets view the adoption of video as a driver benefit, with some drivers suggesting they won't consider working for a fleet that doesn't tap into the power of video to both protect and help improve performance."
With the dual-camera configuration of SmartDrive Assurance Pro, the company gains visibility to the behavior of its drivers and what is happening on the road outside the vehicle. The road-facing and cab-view videos optimize the effectiveness of driver coaching sessions, ensuring Benson and his drivers have positive, constructive conversations based on what actually occurred. In just 13 weeks since the first trucks were equipped, Helwig has already experienced dramatic results, with fleet safety scores improving by 74.5%.
Companies in this article