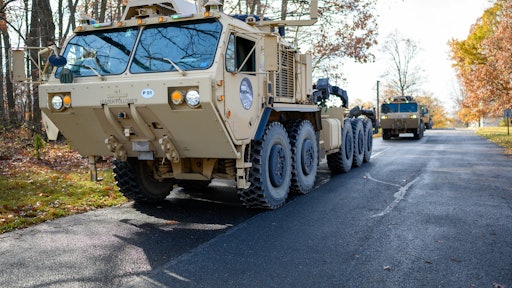 Robotic Research
The U.S. Army has awarded Robotic Research, LLC a 3-year, $49.7 million contract to provide autonomy kits for large convoy re-supply vehicles as part of the Expedient Leader Follower (ExLF) program. The purpose of ExLF is to extend the scope of the Autonomous Ground Resupply (AGR) program by developing and installing sophisticated autonomy kits for additional Army vehicles (Oshkosh PLS A1s), thereby enabling effective autonomous resupply convoy operations. In such convoys, a series of optionally manned vehicles autonomously follow the path of the first (manned) vehicle.
ExLF will equip existing military ground vehicles and will conduct an operational technical demonstration with scalable autonomy technology showcasing the integration of modular kits, common interfaces and a scalable open architecture. The AGR architecture is being developed to become the de-facto autonomous architecture for all foreseeable ground robotic vehicles.
Robotic Research, LLC, is an innovative engineering company that provides autonomy software and robotic technology solutions to numerous Federal and commercial customers.