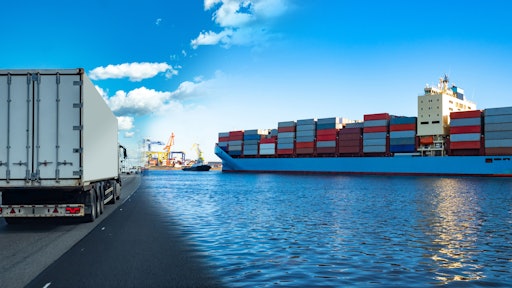 Grispb AdobeStock_325399959
Wakeo launched Trusted Routes, a solution designed to empower shippers and freight forwarders with data intelligence and overall market performance for unmatched shipping confidence.
"Trusted Routes marks a significant leap forward for the shipping industry," says Charles Joannon, lead product manager at Wakeo. "Our new product provides companies with all possible reliable and environmental shipping options. This equips them with the right tool to reshape their supply chains based on their preferred criteria and be ready for a future where transportation emissions reduction becomes even more critical."
Key takeaways:
Trusted Routes uses a unique scoring method, powered by an algorithmic model rooted in industry expertise, to compare and evaluate the reliability of all trade lanes. Together with Trusted Routes' transport emissions calculation, shippers and freight forwarders can make informed decisions based on the reliability and the environmental impact of the trade lane, and compare with their service provider's data such as transit time and costs.
Key features include reliability scoring, transport emissions calculation, comprehensive data intelligence and infinite search options.

Trusted Routes also allows users to identify alternative routes, ports, services, and carriers that may have remained undiscovered otherwise.
"Our new product, Trusted Routes, is a game-changer for companies heavily reliant on transportation," adds Loïc Marzin, co-founder and CTO at Wakeo. "We seek to empower global companies to navigate market dynamics, extend beyond present considerations, and make decisions that intertwine cost, reliability, and environmental impact."