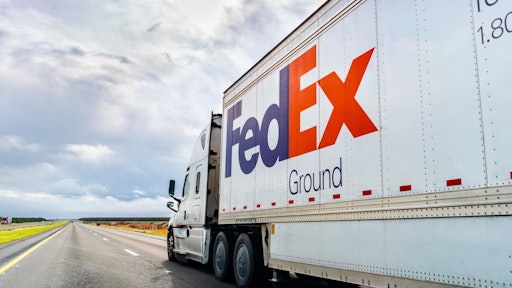 Sundry Photography/Adobe Stock
Reveel's Shipping Intelligence Platform analysis of 2022's 5.9% rate card increase in FedEx and United Parcel Service (UPS) shipping rates found that the actual shipping costs will come from the additional surcharges, fees and new term agreements.
"We founded Reveel in 2006 to bring transparency to shipping contract negotiations and to empower our customers to attain the best rates and terms," Josh Dunham, co-founder and CEO, Reveel says. "Carriers' rate cards provide a limited view into the real costs shippers face in any given year, and that's never been more true than it is today. Rate card increases don't convey the impact of surcharges, new fees associated with zones and parcel dimensions and the myriad details hidden in the fine print of any shipping contract, from any carrier. Our goal with this analysis is to enable shippers to know how much FedEx and UPS's 2022 rates and terms will actually cost their businesses next year so that they can begin to plan ahead."
From PR Newswire:
While

UPS's

rate card increased by an average of 5.9%, the actual impact of its 2022 rates, surcharges, fees and new terms will be a 10.25% increase for most companies. The cost is also altered by parcel kind, business zones and industry.

FedEx's

5.9% rate increase actually represents a 12.86% increase for most customers with the addition of new surcharges, fees and terms. Cost varies within the same parameters as

UPS,

however,

FedEx's

Ground Economy will see an average increase of 26% next year.
Less than 3% of the shippers included in

Reveel's

analysis would sustain an increase at or below the 5.9% general rate increases announced by

FedEx

and

UPS

for 2022 if they did nothing to proactively address them.
In addition to the auto parts, furniture and home goods and sporting goods sectors, the increases will also greatly impact organizations that ship directly to consumers.
"UPS made more money in the first nine months of 2021 than in any year in the company's history and FedEx capped off a record-breaking Q4 this summer," Dunham adds. "Granted, carriers face labor shortages and other challenges their customers face as well, and either carrier can walk away from business when their networks are pushed beyond capacity. Even so, they are negotiating and it's crucial that shipping professionals be knowledgeable not only of their own shipping profile, but also their carrier's goals when they meet with their sales rep to negotiate for 2022. Shippers should also be prepared to switch carriers. It's never been more advantageous to be carrier agnostic."