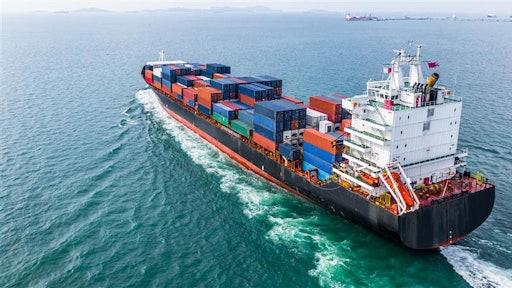 Kalyakan/Adobe
The pandemic's toll rages on this holiday season, but this year, retailers are prepared. Seasonal goods have been ordered months in advance to ensure shelves will be stocked for holiday shoppers. With an unexpected influx of imports comes port congestion, which is projected to last for the remainder of this year, according to the monthly Global Port Tracker report by the National Retail Federation and Hackett Associates. The congestion has created a domino effect of late arrivals with some wait times averaging 2 weeks to dock at a port. Being so far behind schedule, some carriers have looked to other locations to avoid the jam.
"Dockworkers are unloading ships as fast as they can, but the challenge is to move the containers out of the ports to make room for the next ship," NRF VP for supply chain and customs policy Jonathan Gold says. "We need better empty return procedures and more chassis, truck drivers, rail capacity and warehouse workers to keep the system moving. Retailers have enough inventory on hand to make sure shoppers won't go home empty-handed this holiday season. But, there are still items sitting on the docks or waiting on ships that need to make it to store shelves and online sellers' warehouses. Retailers want to make sure customers have product choices."
From the National Retail Federation:
 · U.S. ports covered by Global Port Tracker handled 2.14 million Twenty-Foot Equivalent Units (TEU) in September, down 5.9% from August but up 1.4%year-over-year.
· Global Port Tracker projects October at 2.19 million TEU, down 1.2% from October 2020. The year-over-year decline would be the first since July 2020, after which unusually high import volumes began to arrive when stores closed by the pandemic reopened and retailers worked to meet consumer demand and to stock up for the holidays.
· Busy cargo is expected to continue through the end of the year, with November forecast at 2.17 million TEU, up 3.3% year-over-year, and December at 2.18 million TEU, up 3.5%.
· January 2022 is forecast at 2.21 million TEU, up 7.6% from January 2021; February at 2 million TEU, up 7% year-over-year, and March at 2.17 million, down 4.1% year-over-year.
· The first half of 2021 totaled 12.8 million TEU, up 35.6% from the same period last year. For the full year, 2021 is on track to total 26 million TEU, up 17.9% over 2020 and a new annual record topping last year's 22 million TEU. Cargo imports during 2020 were up 1.9% over 2019 despite the pandemic.