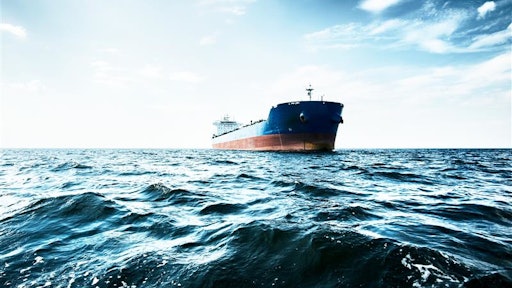 Alex Stemmer
Maersk Essen becomes one of many cargo ships to have lost significant numbers of containers overboard due to rough seas in the past few months. Unfortunately, this series of container losses comes after a period of decline. The ship is said to have a capacity of 13,000 containers, and 750 went overboard. Maersk Essen's crew and ship are all safe.
The incident follows Ocean Network Express's loss of 2,000 containers overseas in November from its ship, ONE Apus.
Per the Wall Street Journal:
A cargo ship operated by A.P. Moller-Maersk A/S lost several hundred containers in the Pacific Ocean while sailing through heavy seas from China to Los Angeles, the latest in a spate of incidents in which boxes carrying millions of dollars' worth of goods have gone overboard.
The company said the Maersk Essen, which has capacity for more than 13,000 containers, lost an estimated 750 of them on January 16 about halfway through its trans-Pacific sailing from China's Port of Xiamen.
"All crew members are safe and a detailed cargo assessment is ongoing while the vessel continues on her journey," Maersk said in a statement on Thursday. "The U.S. Coast Guard, flag state and relevant authorities have been notified. We view this as a very serious situation which will be investigated promptly and thoroughly."